CHAI DYNASTY


"A moment of respite, warrior of light,
Allow us to illuminate your night,
Step into Chai's world of wonder,
May the odds ever be in your favor!"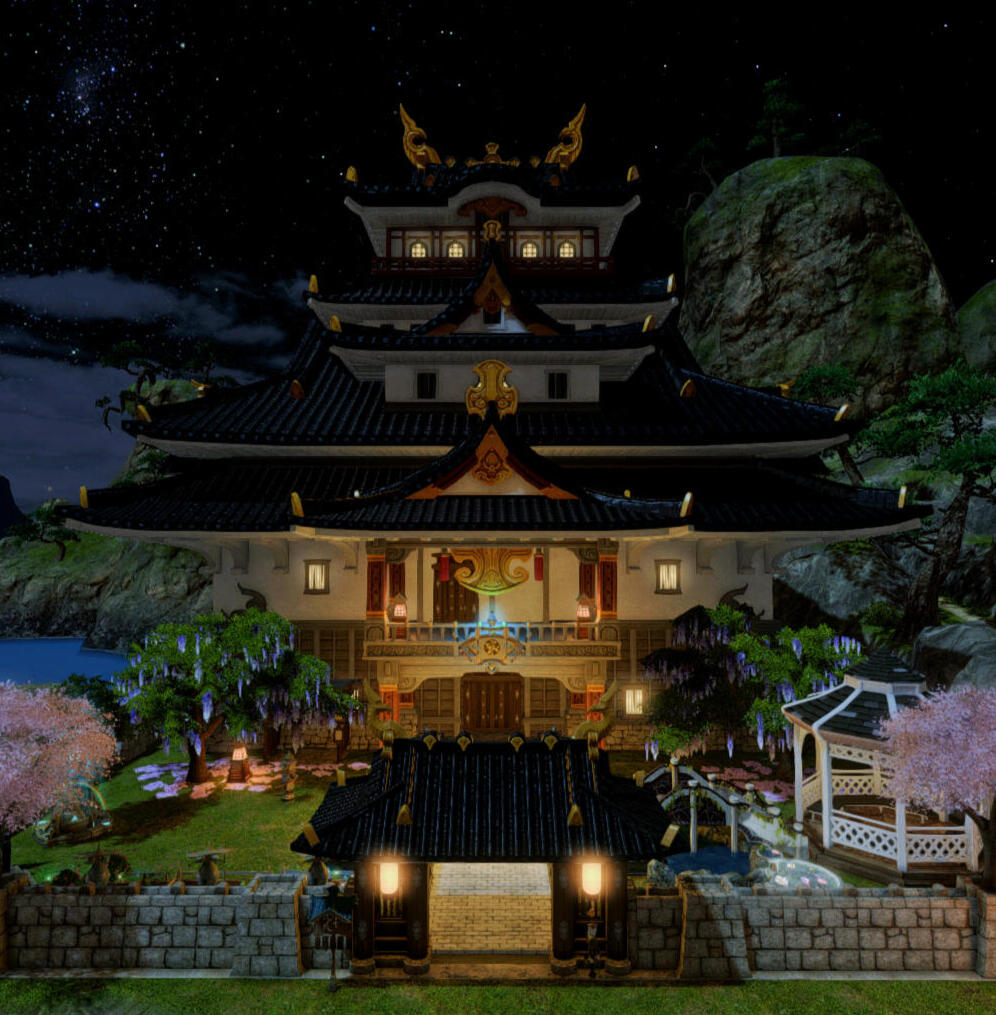 Here at Chai Dynasty . . .Everything we do, we believe putting fun first, we believe in adding value to the community that we made significant efforts to manifest, for the community we love, we believe in doing our part to help it thrive and grow.The way we do this, is by making our events and venues beautifully designed, with diversity in mind, hiring staff with a sense of humor, so that we may share our laughter. We just happen to have an great FC as well.After a long day, why not come and enjoy a moment of joy and reprieve that you deserve so much.

HQ located in
Sophia, Shirogane Ward 1 Plot 30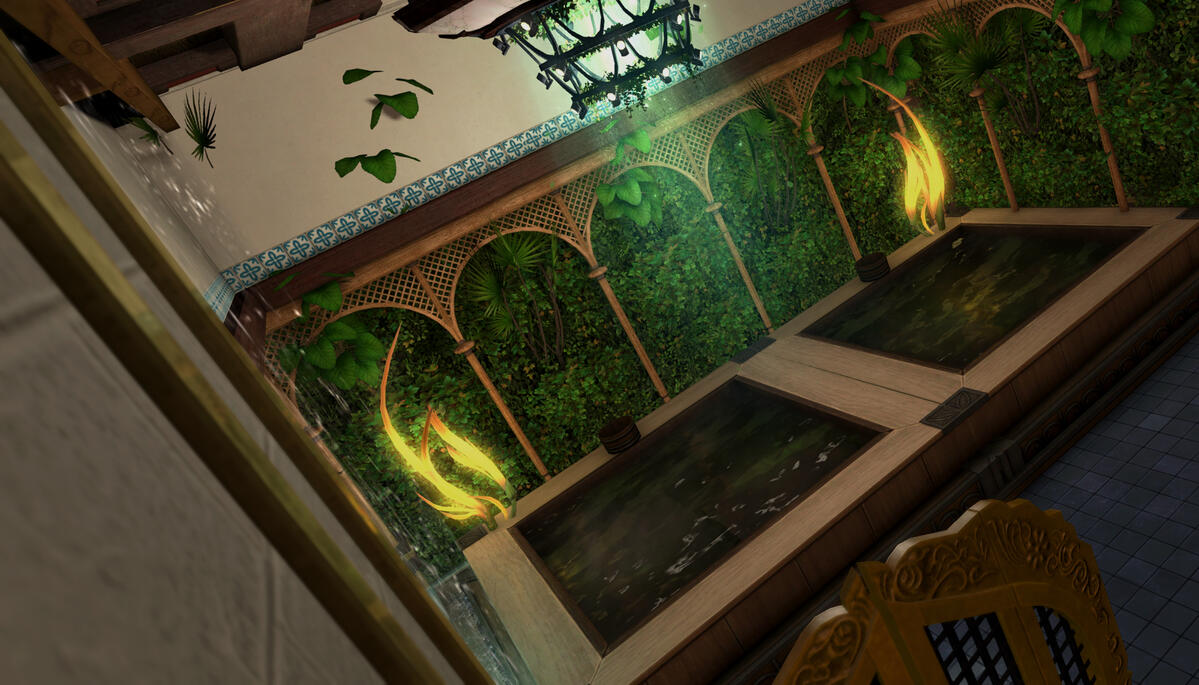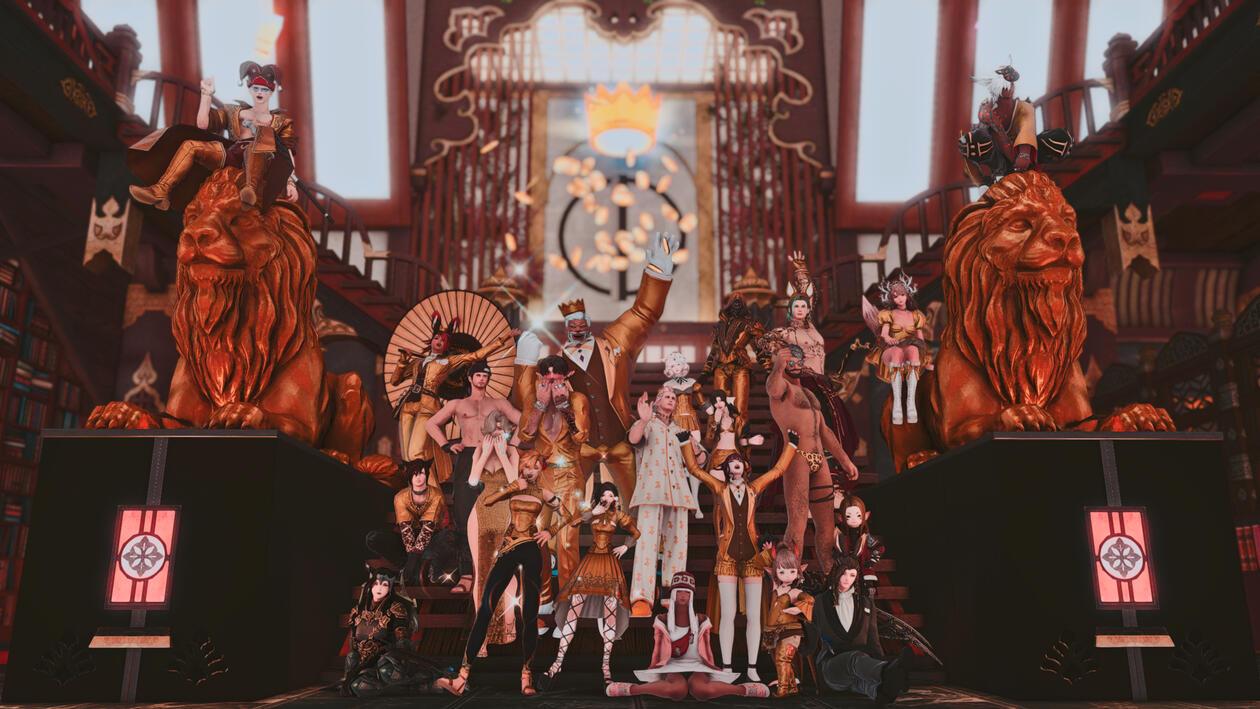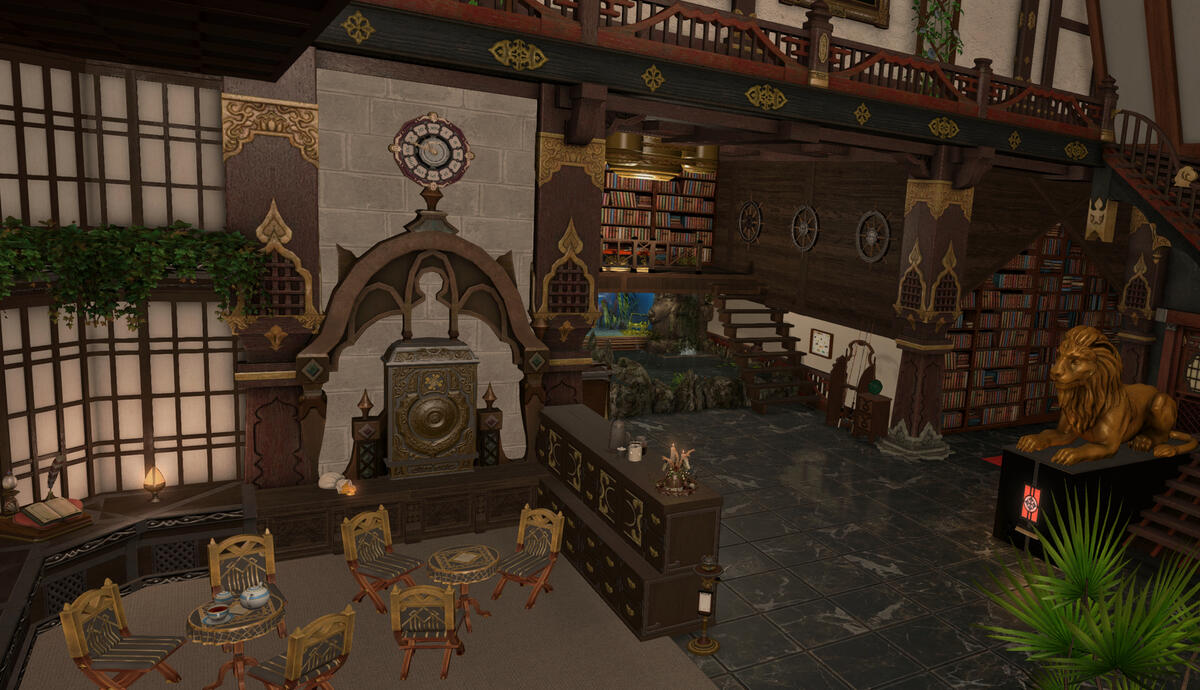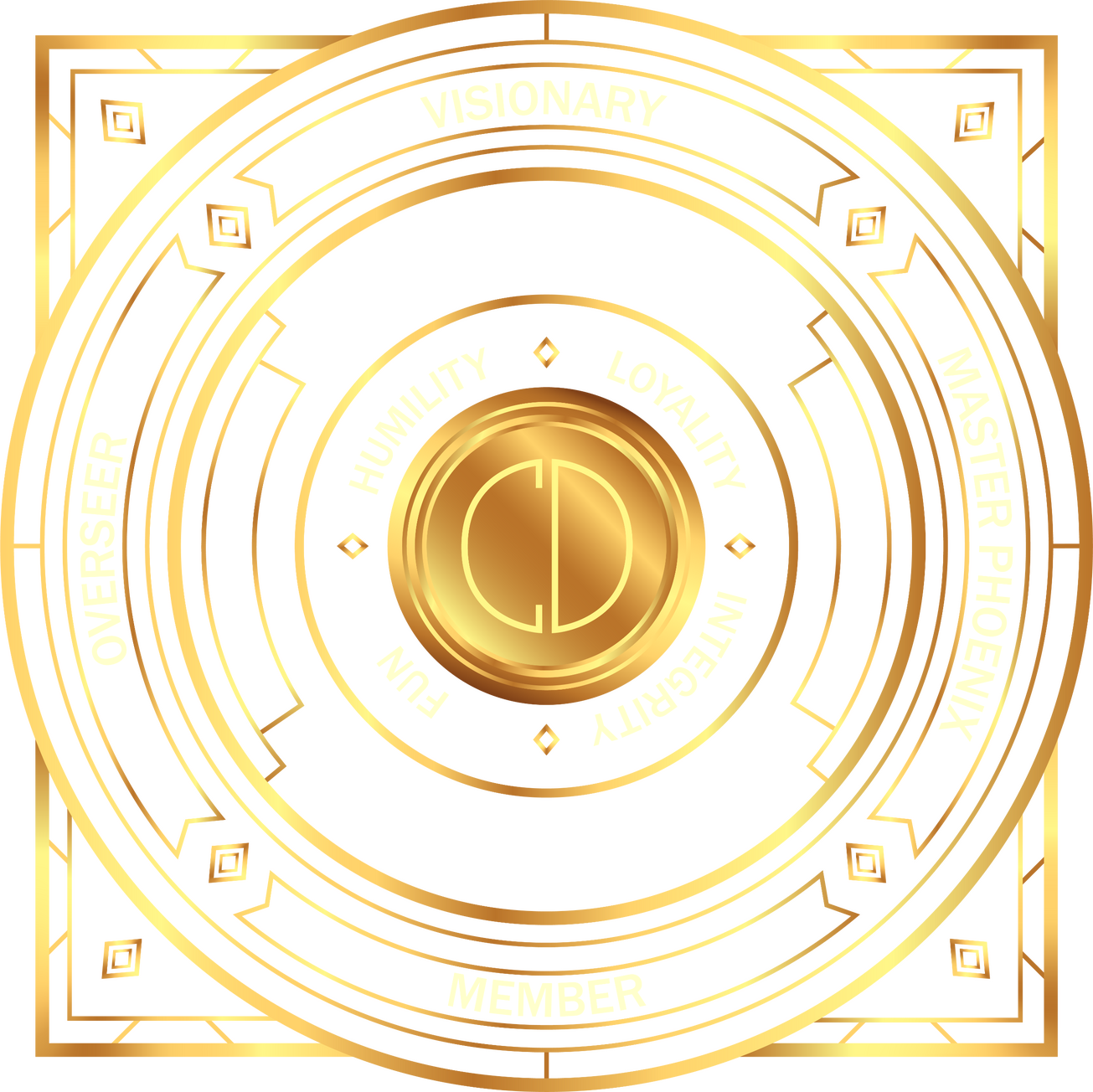 Chai Dynasty Free Company is all about having fun and building genuine connections with it's members, we believe in leaving a place better than how we found it, if good vibes is what you seek . . . Welcome home.
To join us: Please send an in-game application, you'll most likely catch Papi Chai at Limsa Aetheryte OR you can join our Discord and reach out to any of our friendly Overseers or Masters.

*"Let us together create memories that we can look back to fondly with a smile and reminisce in nostalgia." *
- Papi Chai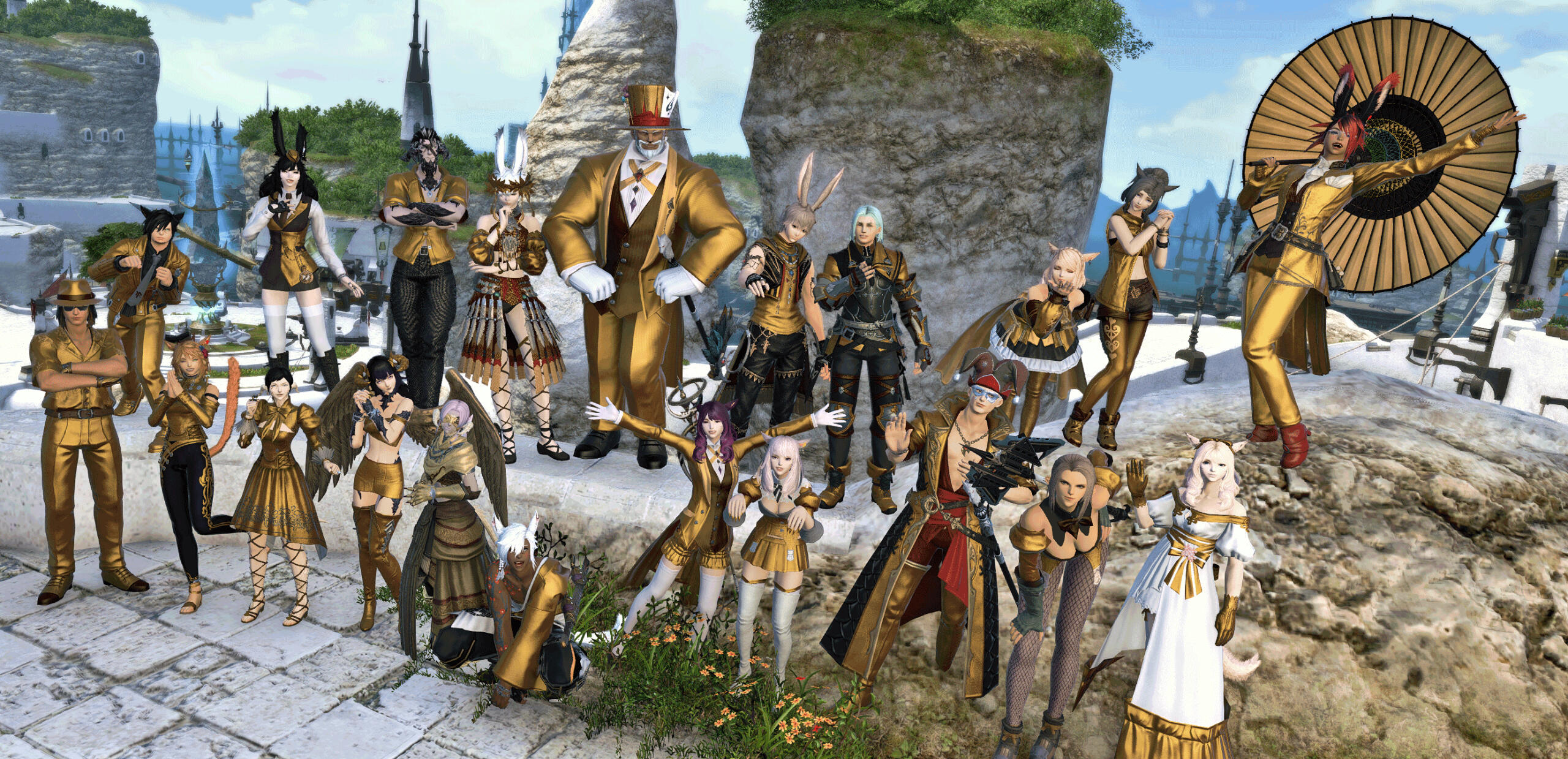 RULES & VALUES

TENET
Humility | Integrity | Loyalty | Fun

Here at Chai Dynasty, our primary rule is that we want everyone to have fun and enjoy themselves while playing the game. As such, our cardinal rules concern behavior, first and foremost. Violating these rules will prompt a discussion with an officer; repeated violations can lead to removal from the FC.
Please avoid conflict of interest to the FC

Represent the FCs core values in public and wear the tag proudly.

All FC members are expected to be respectful and polite when dealing with other members of the community. Griefing, interfering with other players, and otherwise being a jerk is not permitted.

Humor is welcome! If someone is offended by a joke, apologize and move on; if you're offended, state that and then move on. There's no need to go into depth on the matter.

The following topics are off-limits in general FC chat: Politic, Religion AND SPOILERS!

Keep FC Public channels SFW, NSFW Linkshell is for the more raunchy and potentially offensive conversations. Ask an ⚖️ Overseer /⚜️ Master Phoenix to be invited.

No 3rd party tool conversations within the game, everything is logged and may potentially be used as evidence if reported by a player, this is for your own protection.

This is an important thing to consider; if there's a discussion that you just know will go to a bad place or that you don't even want to entertain, talk about it here on Discord. Likely candidates include spoilers for recent films/games/shows, major political issues, and whether the toilet paper roll should be under or over.

All players are expected to treat officers and other FC members with respect and politeness.
These rules are simply guidelines; it's possible that situations may develop in play which require more specific rules. In the event that an officer makes a rule for a time that's more restrictive than these rules, go by that rule until further notice; if we expect the rule to be in place for an extended period of time, we'll add it in here.

Two Strike System
In order to maintain the integrity of of what we believe in and what we stand for, we have a 2 strike system, first time you may have done it by accident, the next time is the line we are going to draw. It may be that just be that we aren't a fit for your values. Please keep in mind we are quite fair and won't issue the strike unless absolutely necessary, so if you do receive one, it will have been for something we're serious about.
RANKS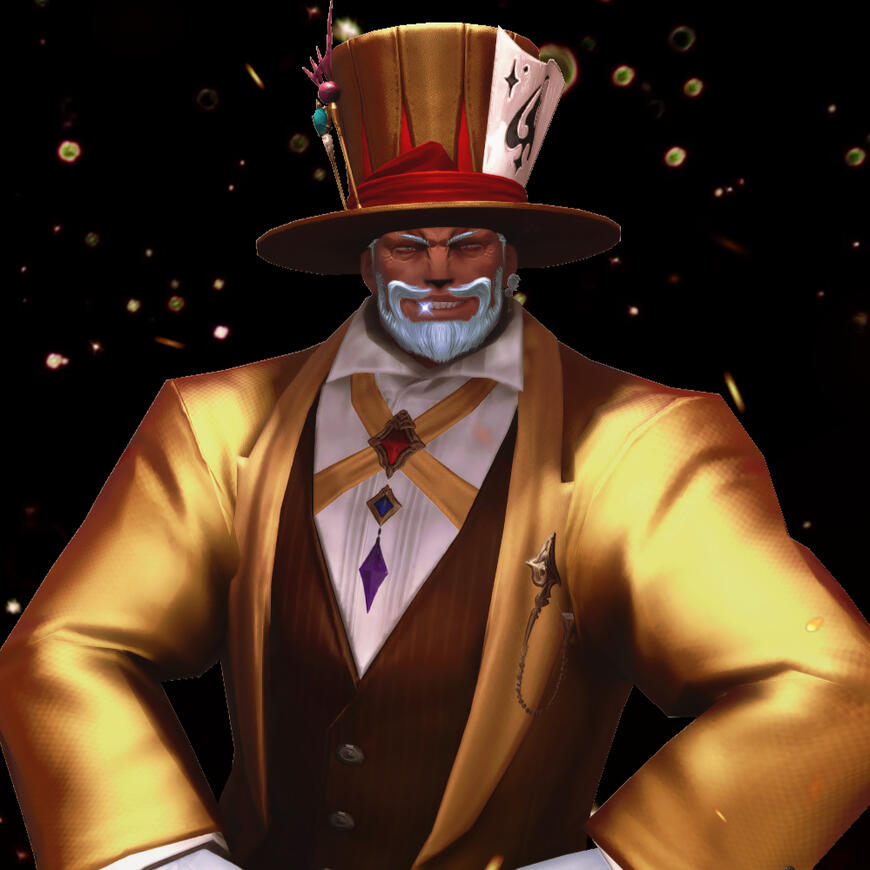 Papi Chai

OVERSEER
Administrator / Project Manager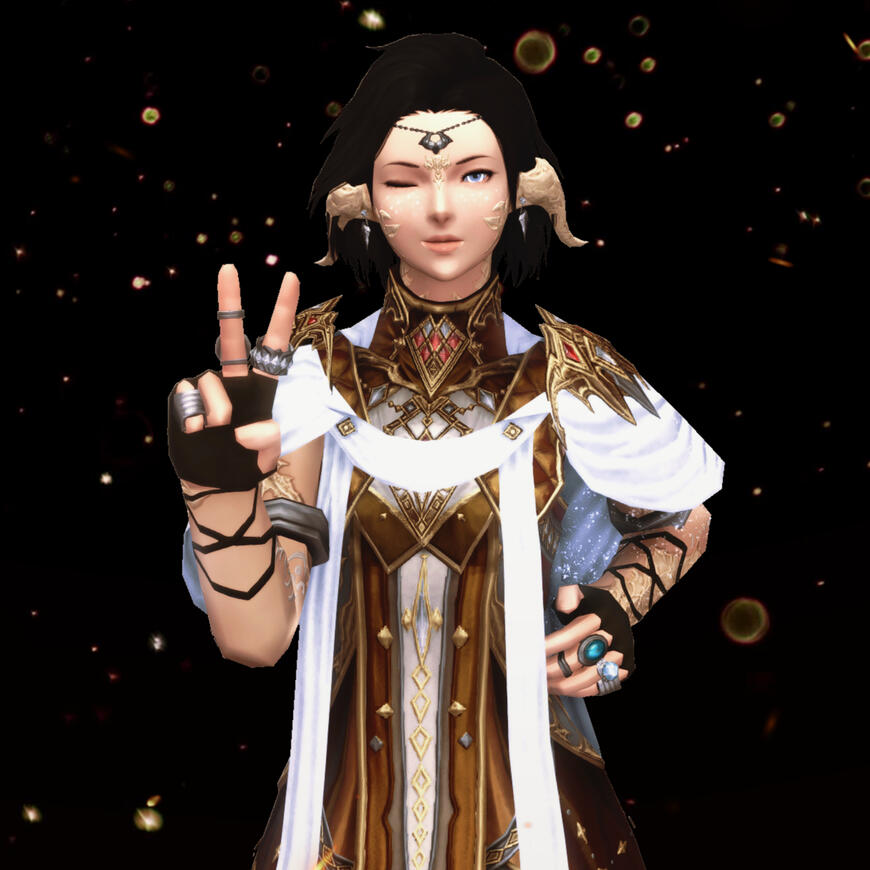 Ameko Taiyou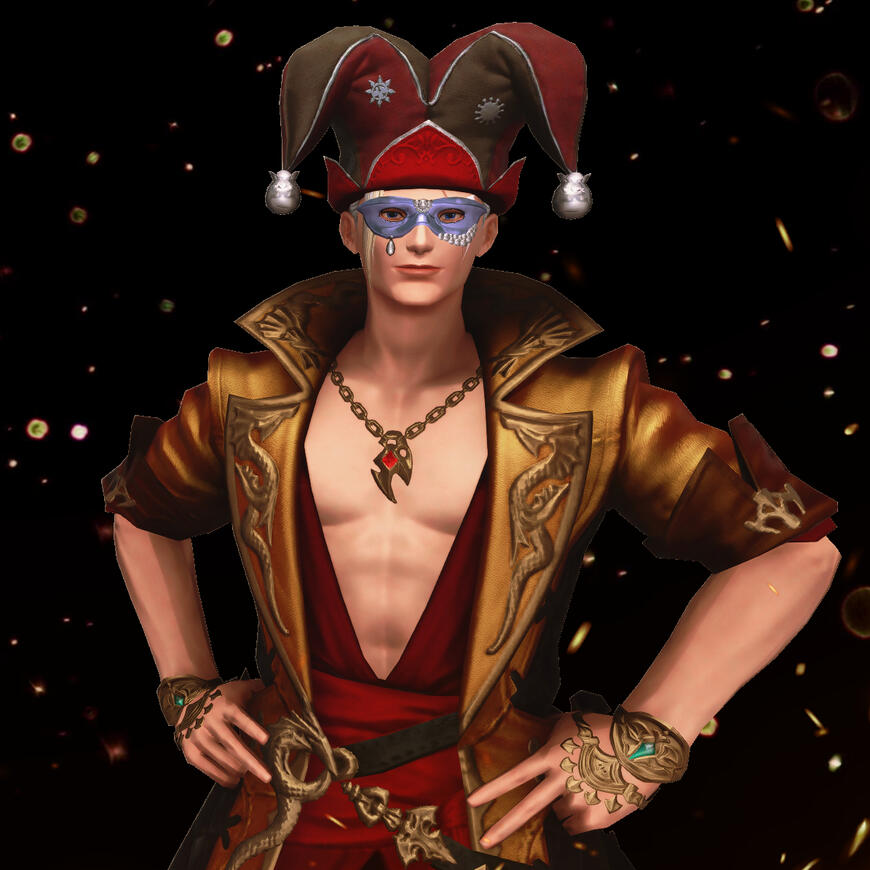 Lux Et-Umbra

MASTER PHOENIX
Community Leader - Event Running / Involved in decision making process.
Master of aspects in game in order to assist members.
Izuna Iteya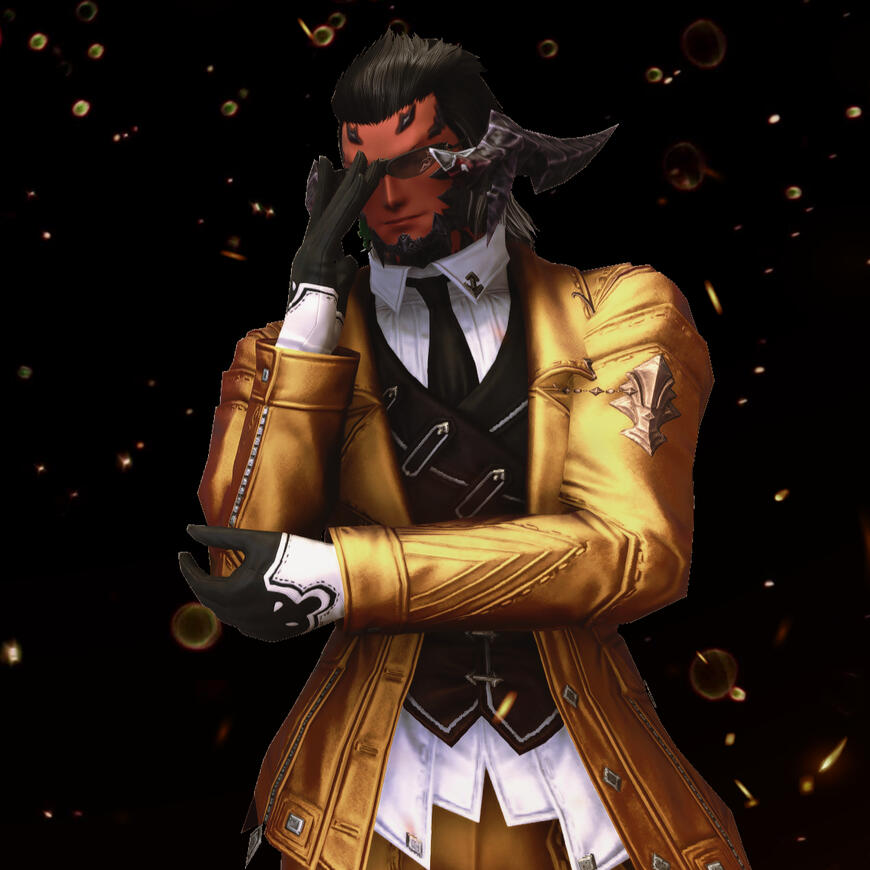 X'molosi Tokha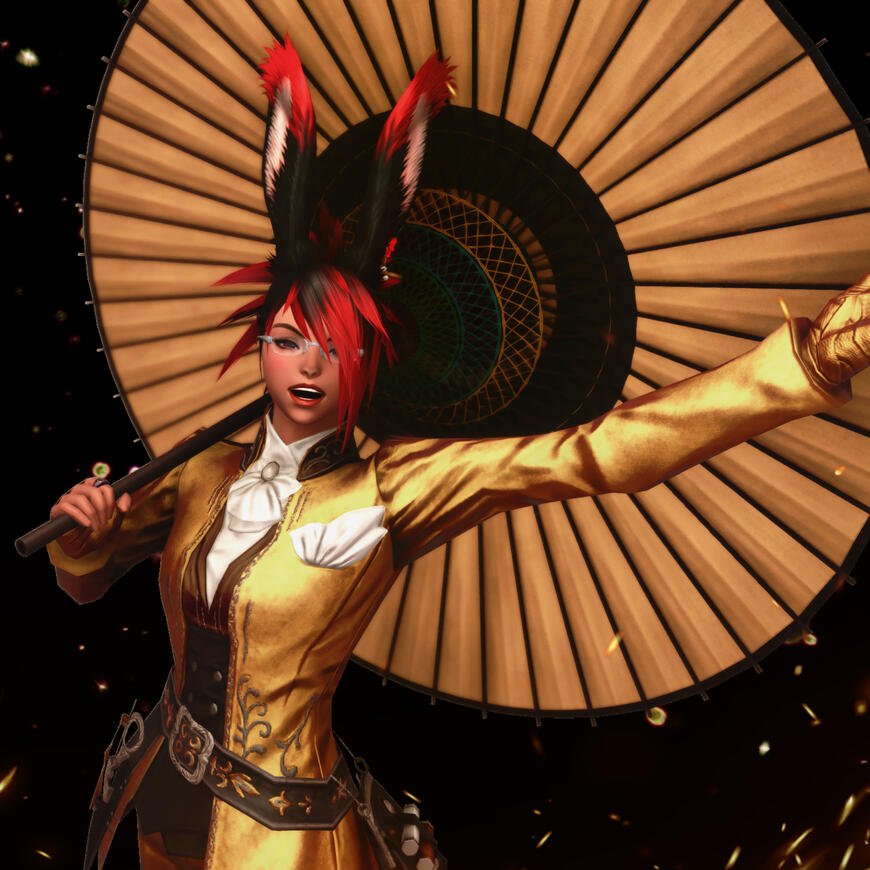 Elixir Ethersong

GOLD DRAGON
Top Teir FC Member*
Will not be kicked for Inactivity Ever

Special perks

Loan from FC up to 3mil (0% Interest, 14 day repayment period)
SILVER TIGER
Middle tier FC Member*
Will not be kicked for inactivity for 45 days

Special Perks

Loan from FC up to 1mil (0% Interest, 14 day repayment period)
BRONZE TORTOISE
Low Tier FC Member*
Will not be kicked for inactivity for 30 days

Special Perks

*Awarded to Members who emody our core FC values of : Loyalty | Humility | Intergrity | Fun
Contributions to FC Chat Activity / FC Chest / Helping fellow members etc. will be oberserved and taken into account for promotion.
**A minimum time-based criteria also applies: 1 month for BRONZE TORTOISE | 2 months for SILVER TIGER | 3 Months for GOLD DRAGON
CALENDAR
| Day | 8pm - 10pm AEDT | FC Buff |
| --- | --- | --- |
| Monday | FC Leaders Meeting | That Which Binds Us |
| Tuesday | Weekly PvP | Meat and Mead |
| Wednesday | Maps Farm | That Which Binds Us |
| Thursday | Shared Fate Farm | Heat of Battle II |
| Friday | Maps Farm | Heat of Battle II + RR III |
| Saturday | Mount Farm/RP Night | Jackpot III |
| Sunday | Free day / Content Unlock / Raid Practice | Meat and Mead |
Everyday there will always be a Reduced Rates II FC Buff applied with the exception on Friday being the Reduced Rates III FC Buff
More Venues Coming Soon! Meanwhile, please click any of the logos below to find out more about them!
RULES

Disclaimer: By entering this venue, you have agreed to the terms and conditions set by Chai Dynasty Entertainment & Square Enix, where all parties inside the private estate have consented to. Mutual roleplaying may occur and may or may not be of an explicit nature. If you do not consent out of discomfort or disagreement with the terms and conditions aforementioned, then we request that you leave the premise.

Must be over 18 years old.

Practice Mutual Respect and Consent.

Please do not use big mounts while waiting in line.

Please dismiss all minions before entering the venue.

Please refrain from using /Yell or /Shout in chat as it is reserved for Staff only.

Please do not enter the private rooms when they are in use.

Please do not change your search info to Looking to Meld (LFM) and Looking for Party (LFP) as it is reserved for Staff only.

Please do not spam emotes and/or silence emote log.

Please keep RP to /tell or /party chat.

Tips are very much appreciated!

Enjoy yourselves!
HIRING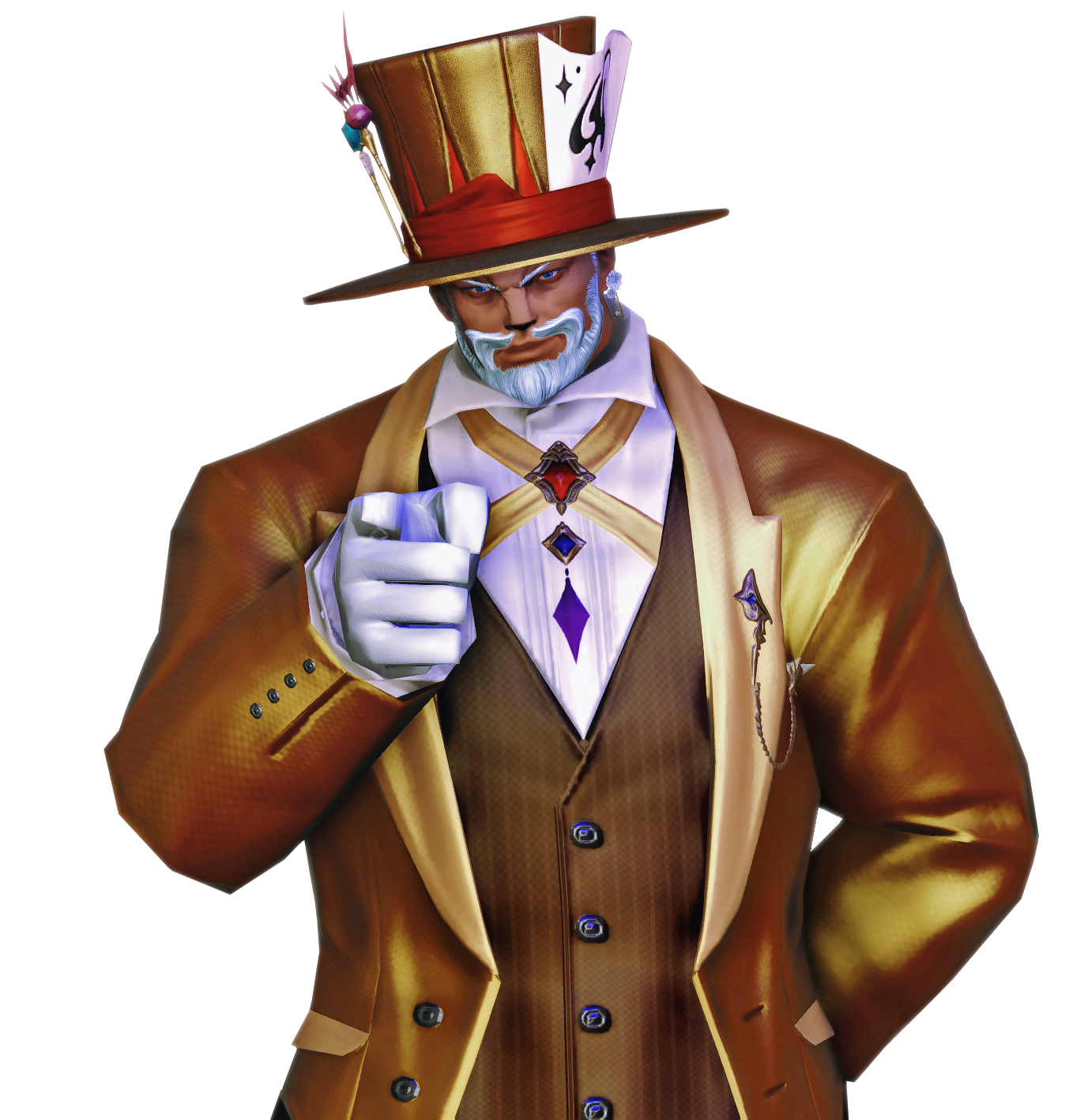 Be a part of our CDE Family today!
Ahoy Partner!Thanks for your interest in joining the league of champions here at Chai Dynasty Entertainment.We're looking for people who are committed to the role, you don't have to be an expert, but we are expecting at the very least that you're open to learn and have fun with it, as to help our customers and yourself become immersed in the world that we co-create.Looking forward to seeing you as part of our legendary team!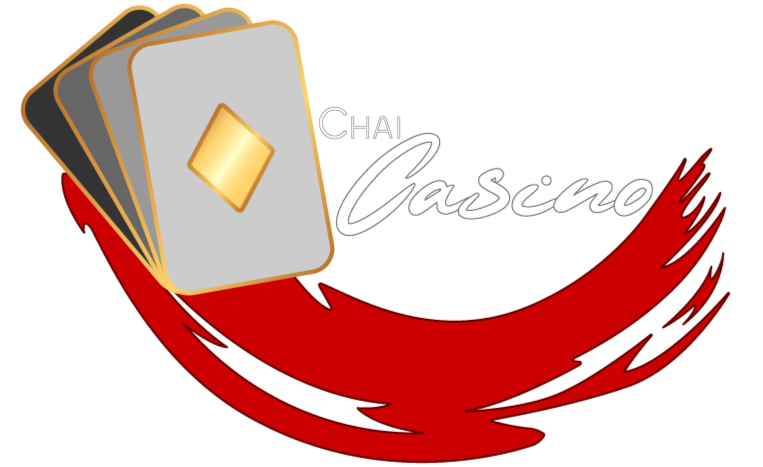 Welcome to Chai Casino!


"May the odds ever be in your favor!"
- Papi Chai

Winning and Losing is two sides of the same coin, whether it be in Limsa Lominsa or one of our venues, you will feel your heart sink, you will experience euphoric bliss, come and seek the thrill of this wild wild ride!

Approach and right click the dealer, click "View party finder" and join. Password is 6969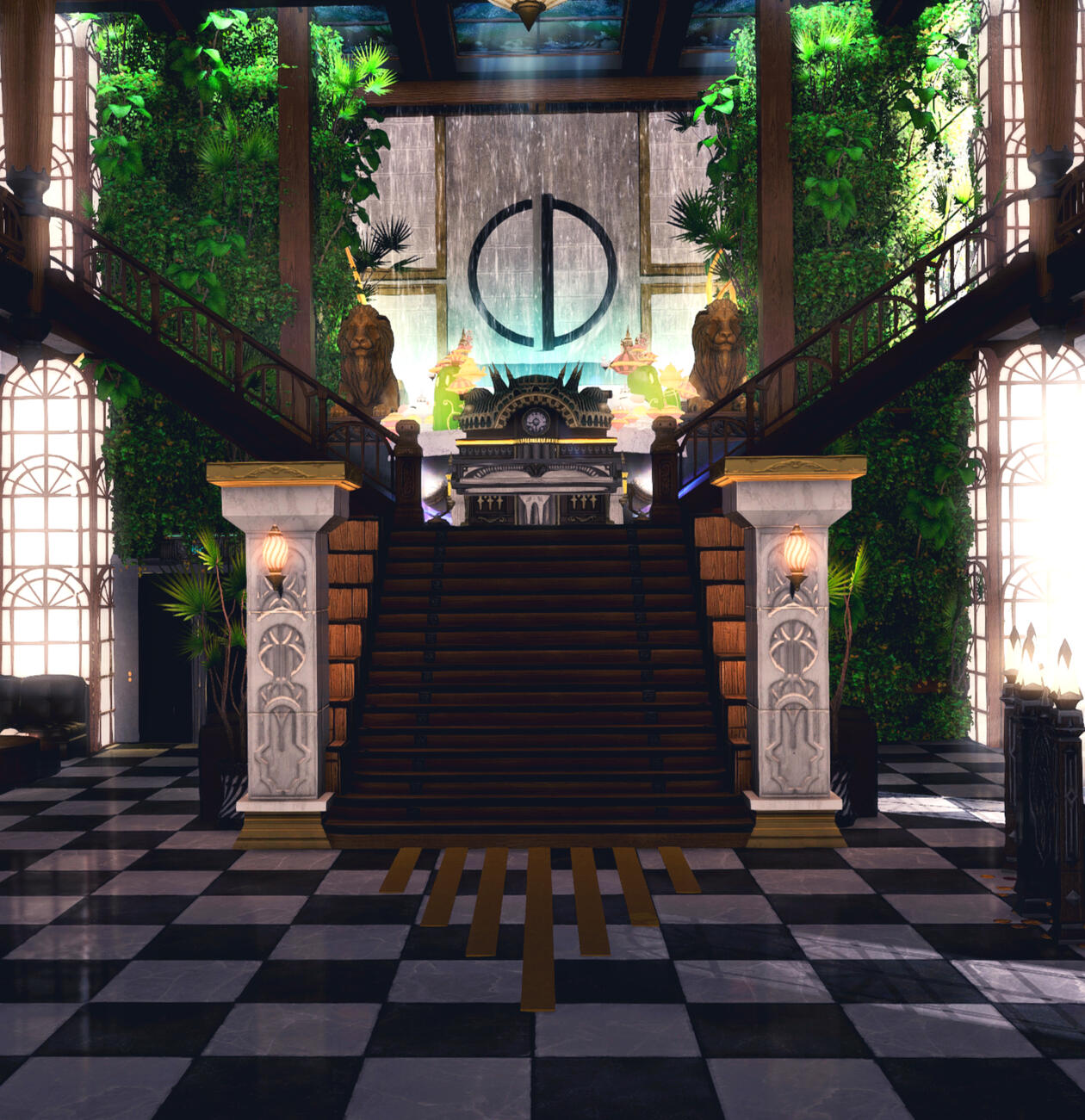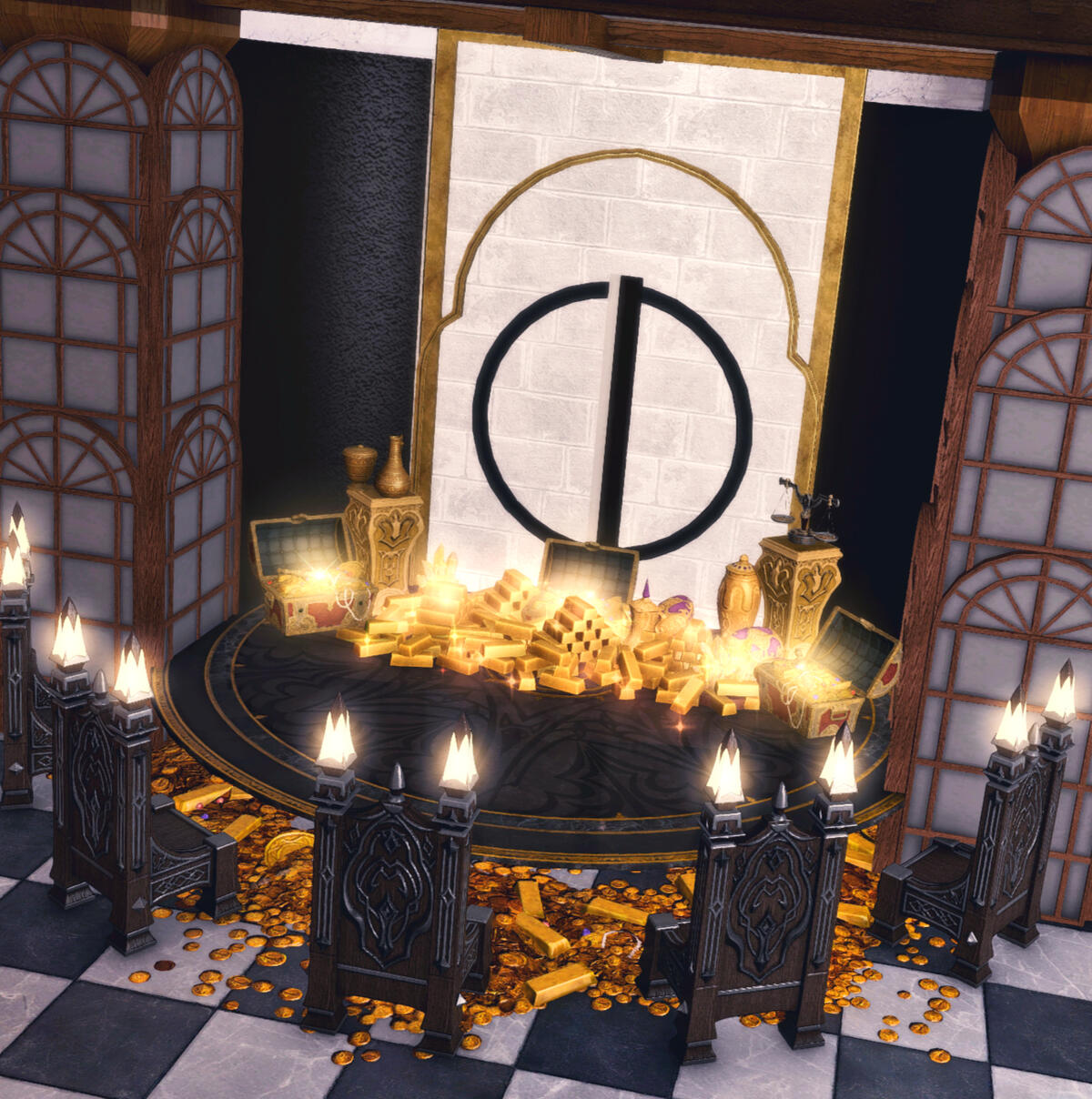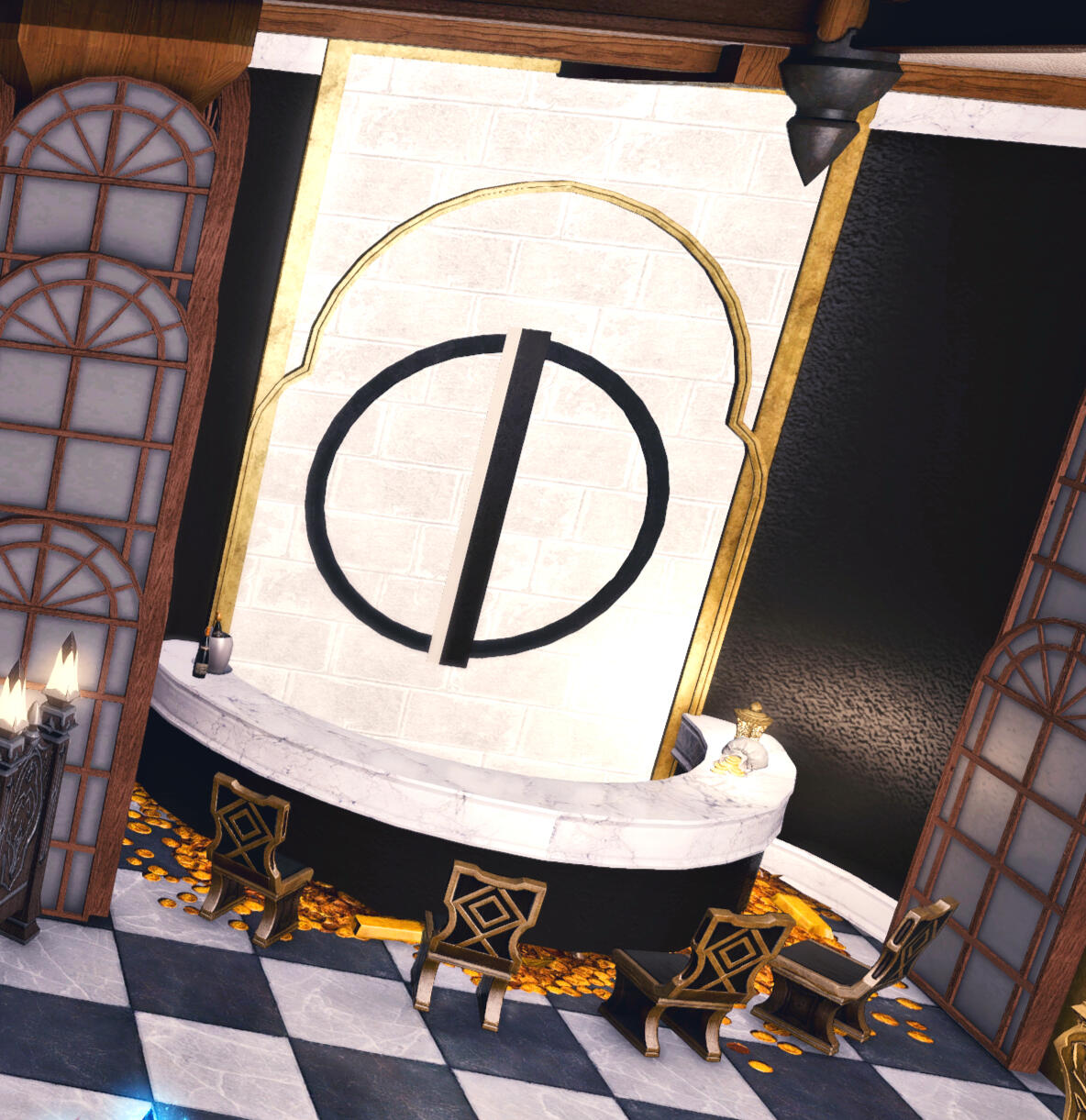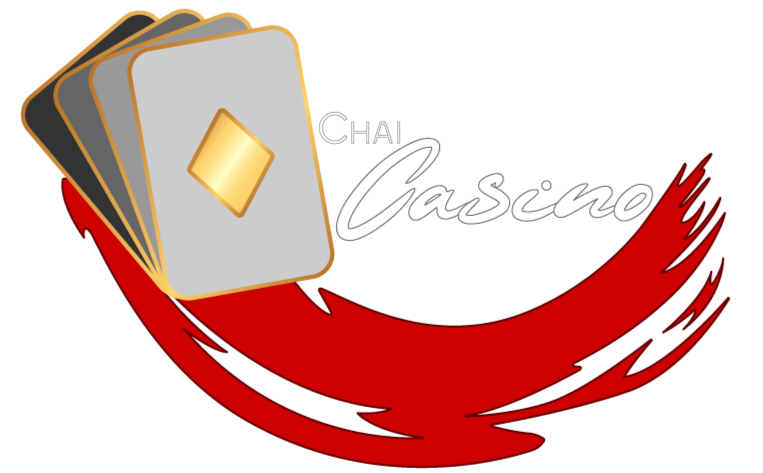 CASINO GAMES

Here at Chai Dynasty we have an array of games fit for everyone and anyone.
Click on an image to learn the rules and how to play!
Approach and right click the dealer, click "View party finder" and join. Password is 6969
Currently out of Rotation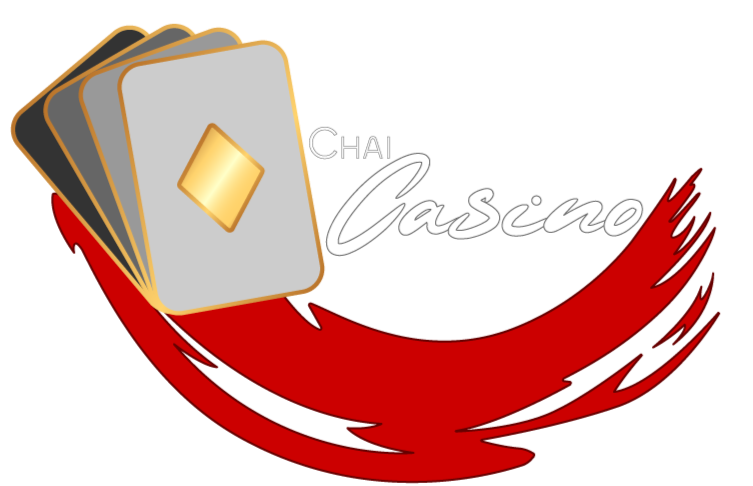 CASINO STAFF

Papi Chai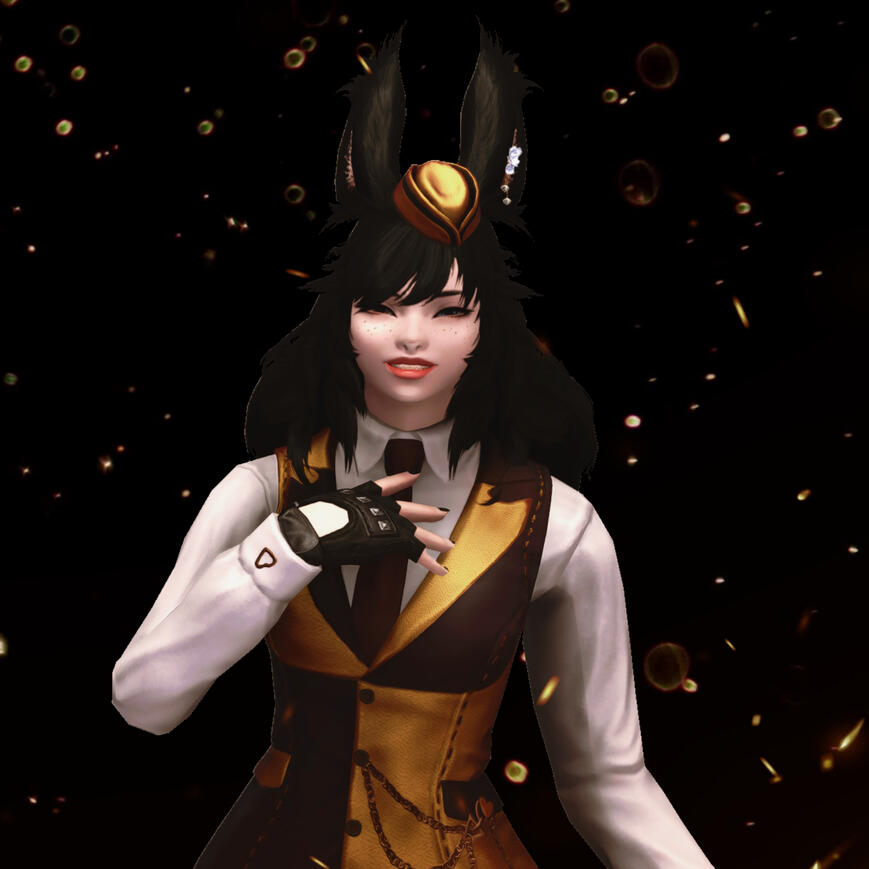 Elixir Ethersong
Chai Casino Dealers
Saber Arturia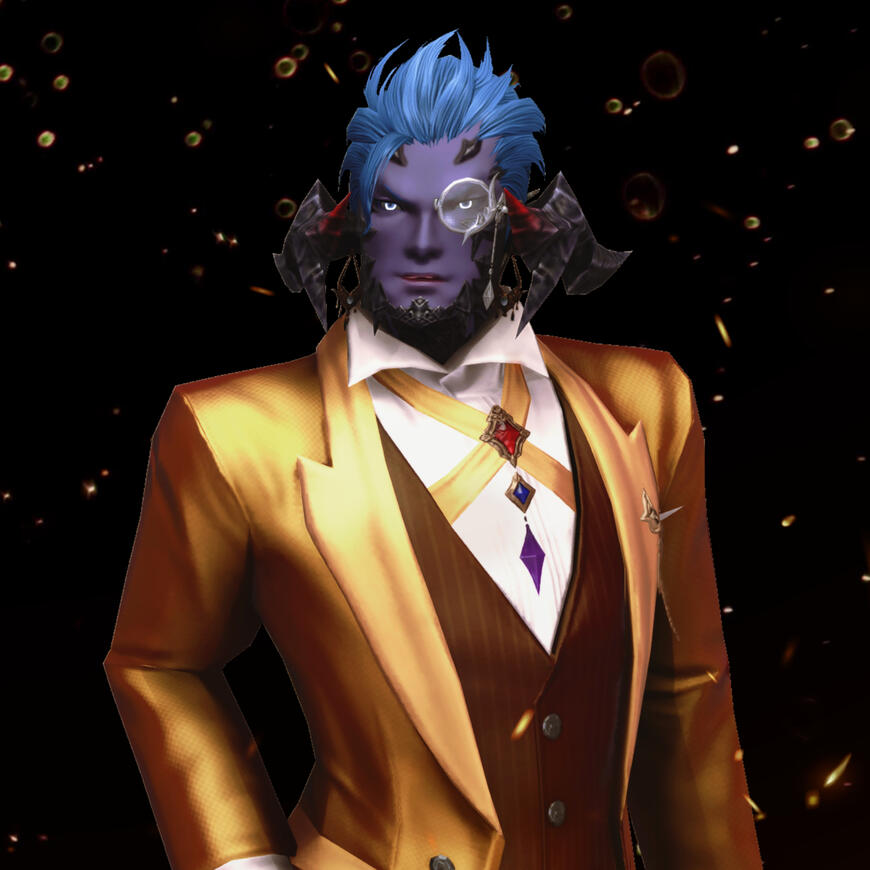 Truart Garrett
Ihme Korin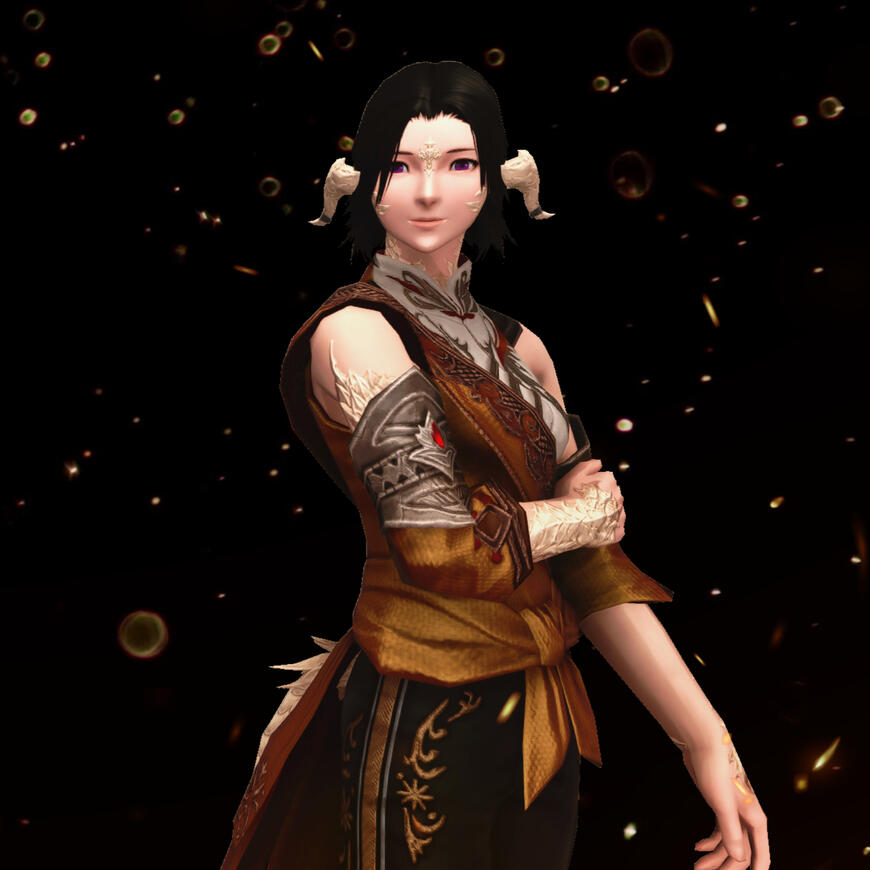 Runa Kiastra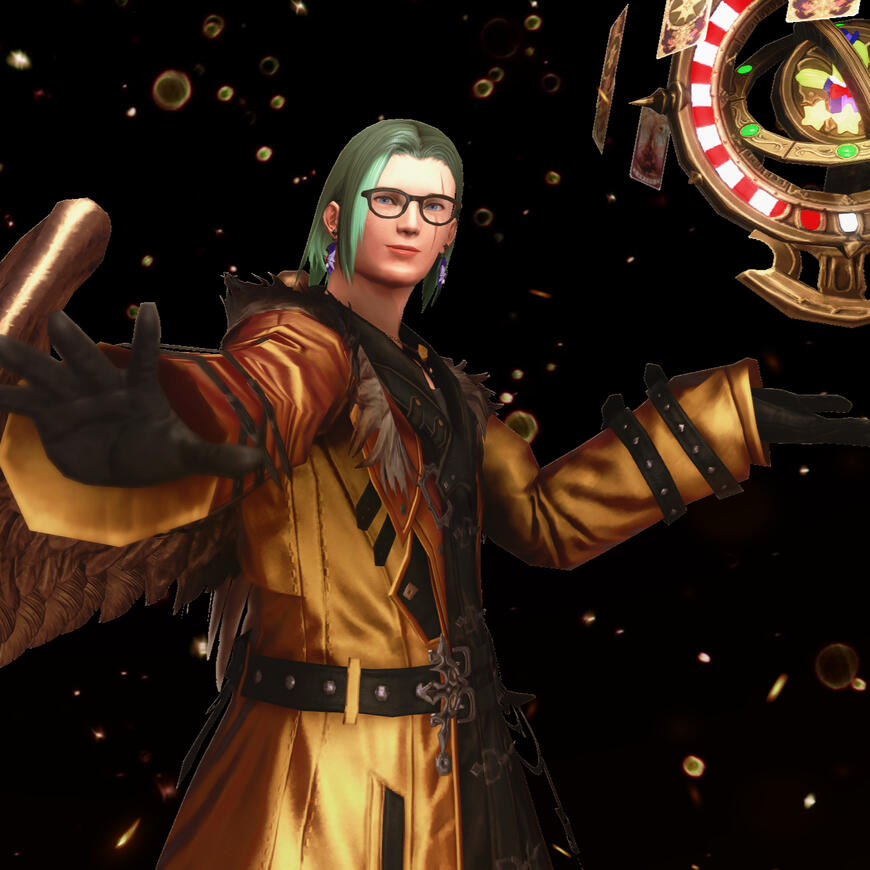 Airies Tawee
Ophelia Kett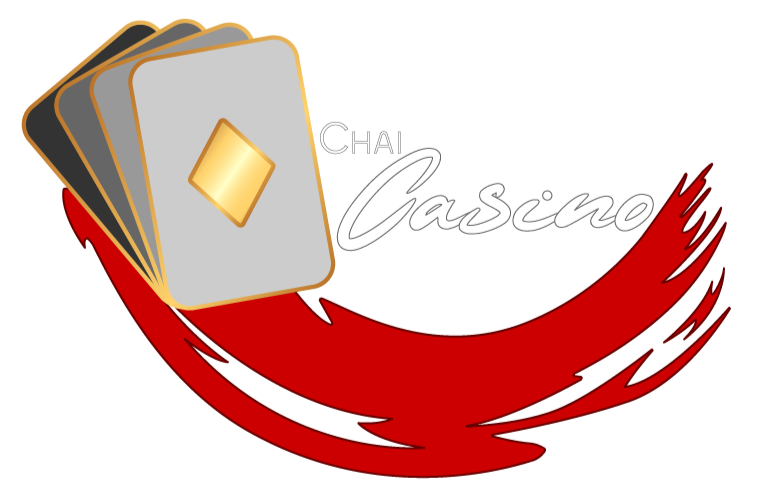 CHAI CASINO COLLABORATIONS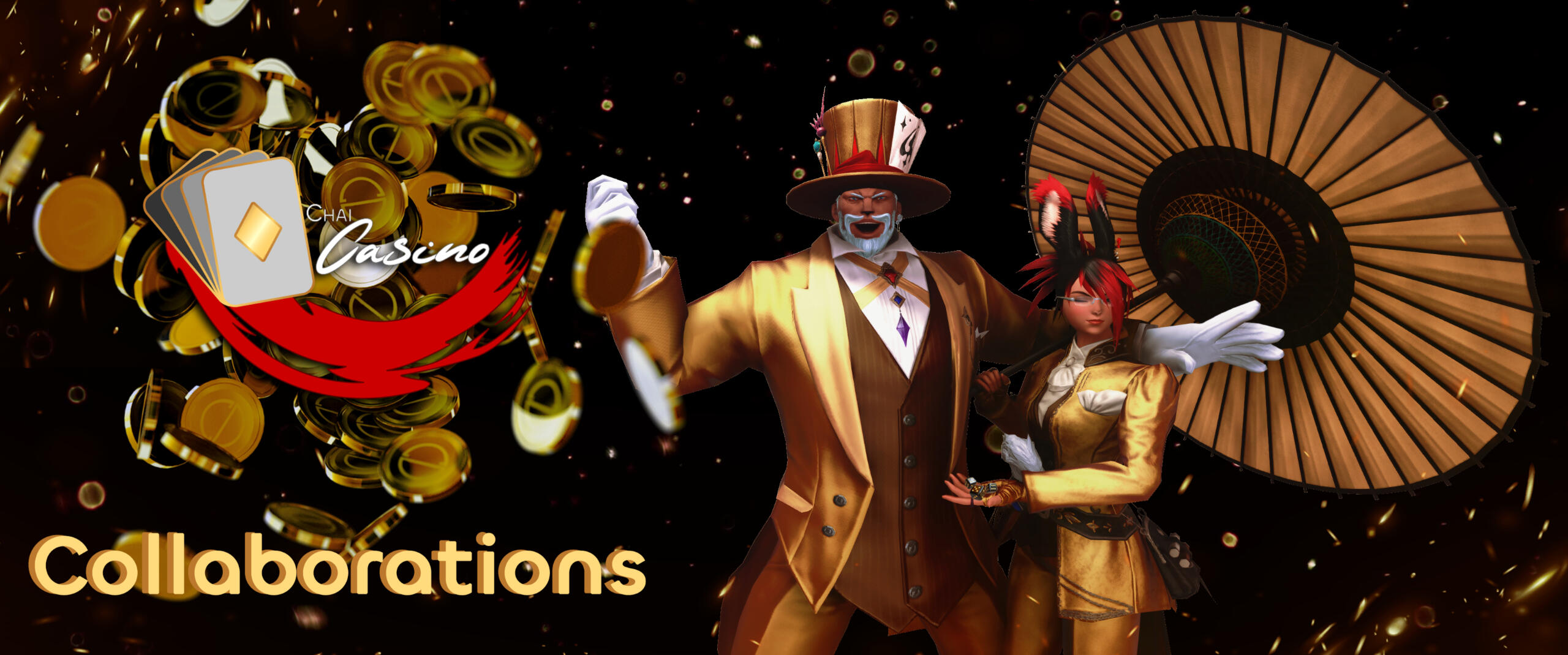 Bring the CDE experience to your venue or next event!


"Gamba is like riding a rollercoaster, with thrilling highs and unexpected lows. But win or lose, it's the ride that counts! So buckle up, hang on tight, with you by my side, every hand is an adventure we'll never forget!"
- Papi Chai
At Chai Dynasty Entertainment, our belief is that fun is the center of everything we do. We consistently strive to bring joy with our Venues and Events.Now, we want to bring that vision on tour with us all across Materia. So read on to find out how together we can make something truly special.

Why choose Chai Dynasty?
Community and Fun Focused
⚜️ Additional attractions at any venue are a draw for a crowd, but it becomes obvious to people when events become transactional. Chai Dealers are not just here to be gamble bots, making experiences your visitors will want to relive again and again

⚜️ Over 80% of Chai Casino profits are return to the Materia Community through our giveaways and nightly Trivia events. Our mission is to ensure that Materia continues to grow and have fun for many years to come.

No Operational Risk, but all the benefits!
⚜️ Chai Dynasty Entertainment offers all collaboration venues 20% of all operational profit with a summary receipt detailing games and overall performance.

⚜️ If the casino performs poorly, Chai Dynasty Entertainment assumes all operational risk for the Casino and will assume all losses.

Most inclusive betting ranges on the Data Centre
⚜️ We offer betting ranges from as accessible as 100k all the way to our exclusive maximum of 2 million gil* per bet. If you're looking to attract the high rollers, Chai Dynasty Entertainment can meet the demand.

Professional Dealers you can Rely on
⚜️ The Chai Casino operates primarily out of our own venue ALUMBRA which operates every 2nd Saturday. All dealers are trained at our venue before being sent for collaboration contracts.

If this sounds like something you are interested in please click below to make contact with usTo give us time to assess your request and find an available Chai Dealer, we ask for at least 7 days notice.We look forward to hearing from you, and working together to make something special.
*The Blackjack game has a maximum bet of 1 million gil.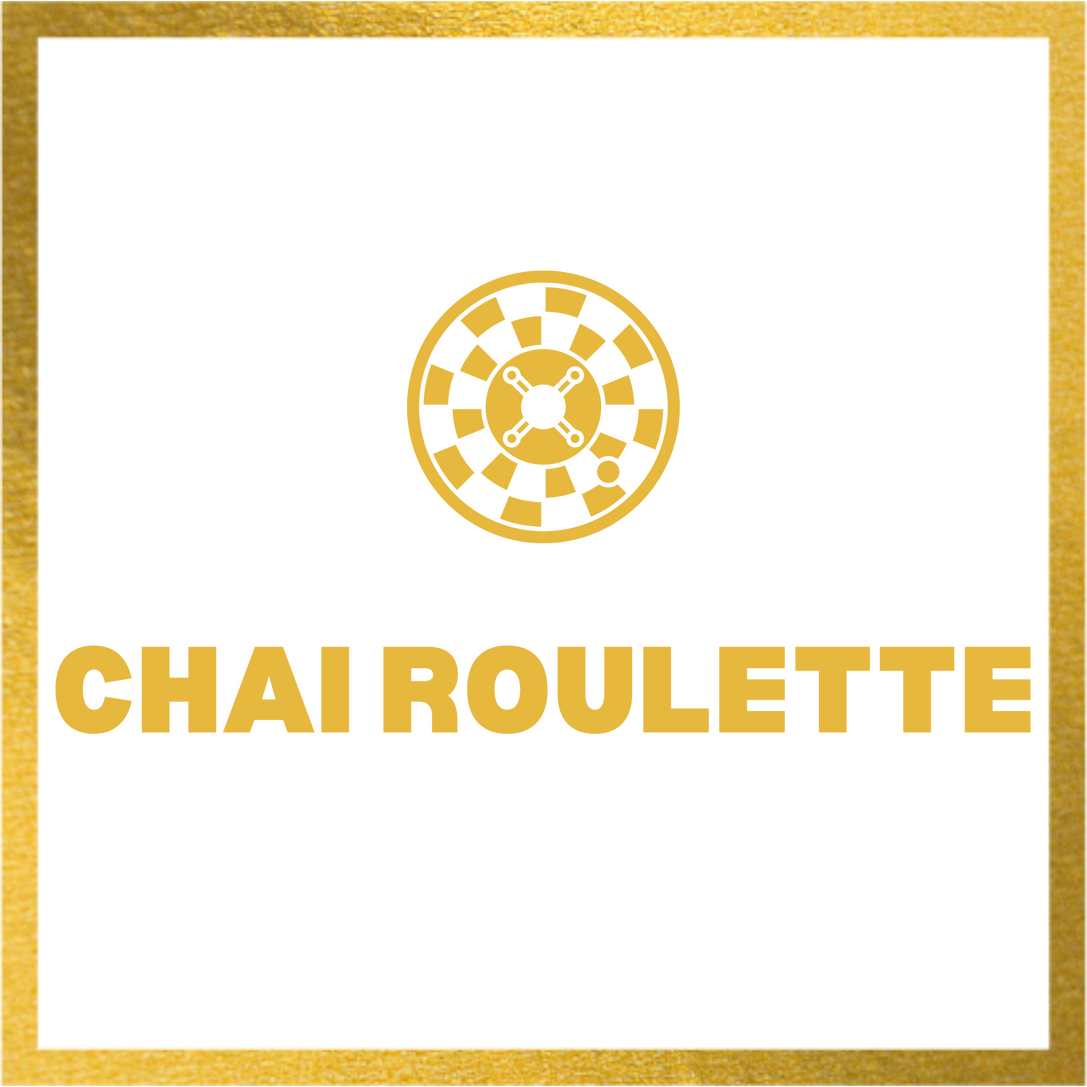 This game is a classic, a throw back to the days when Papi Chai was running this gaming 24/7 at the Limsa Aetheryte in Kujata, Elemental. A simple game but a game that withstood the test of time!
Winning Conditions
Bet range 100k-2mil Gil
Roll greater than 590 = 2x payout

Roll greater than 950 = 3x payout

Roll 999 = 5x payout
How to Play
The player will trade their wager (Gil) to the dealer of the table.

Roll by typing /dice (in party chat)

If you win, trade again to the dealer to receive your payout.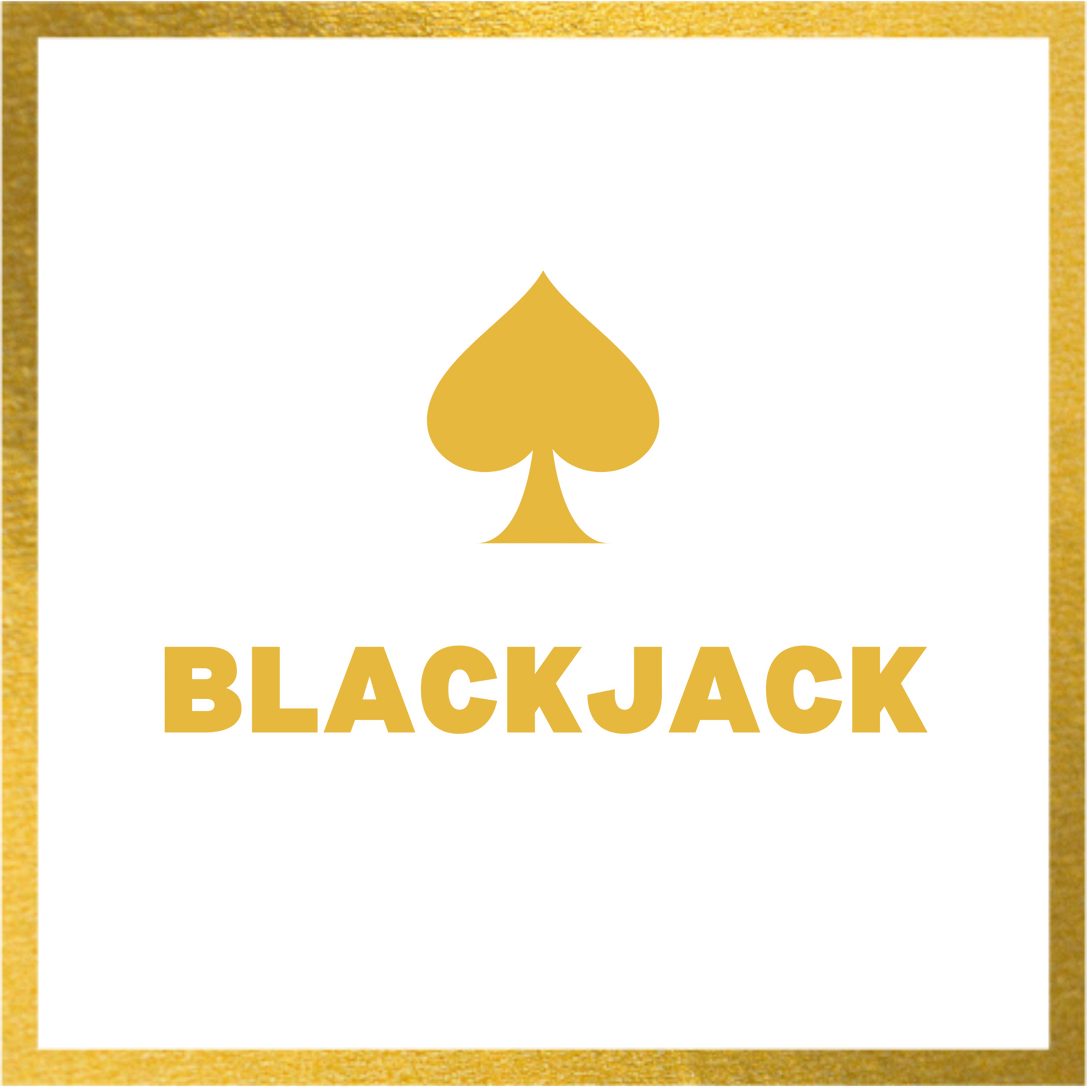 It is a game based on the classic Blackjack!
Players try to beat the Dealer by having a higher score than the Dealer, without going over 21.
Winning Condition
x1 - If you are tied with Dealer.

x2 - If you beat the Dealer.

If your first 2 cards are 21! Blackjack! (This is an auto win even against dealer 21's unless the dealer also gets Blackjack!)
How to Play
At the beginning of a round bets should be traded to the Dealer

The Dealer will then proceed to draw 2 starting cards for the Players in order from the dealers left.

The Dealer will then draw 1 card for themselves.

Once they have received their cards, the Player then chooses to Hit, Stand, Double Down or Split. Players can draw as much as desired! The Dealer must stand once they have 17 or more.
Hit: Draw 1 card.Stand: No more draws. You're happy with your hand.Double Down*: Player doubles their bet and draws 1 final card.Split*: If the first 2 cards are identical, Player may split them into independent hands. Requires additional bet.
* first action only
Once all Players Stand, the Dealer resolves his hand. Player wins if Dealer busts, or you're closest to 21!
11 (Jack), 12 (Queen), 13 (King) = 10.
1 (Ace) = 1 or 11
All other numbers are as is.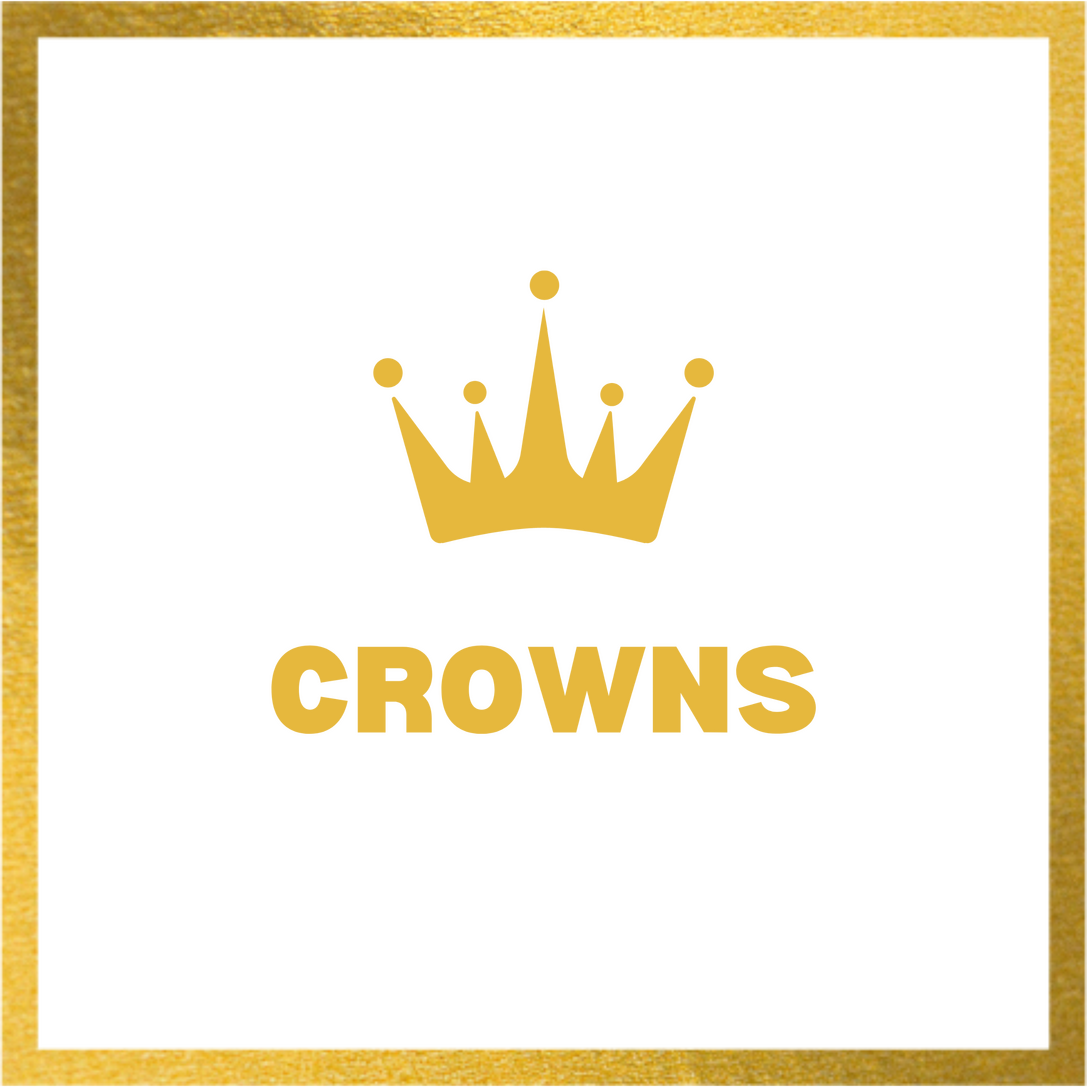 Crowns is a game where the player only has to put their gil on a number between 1 to 6. the house then will do "/random 6" 3 times, and if any of the rolls hit the number that the player chose then the player wins! the amount of gil won is based on the amount of random rolls that is the same as the player number. also you can put your gil on multiple numbers!
Winning Condition
1 DICE = BET X 2

2 DICE = BET X 3

3 DICE = BET X 4
How to Play
Player chooses 1 or more number.

House does "/random 6" 3 times.

Payment is finalized.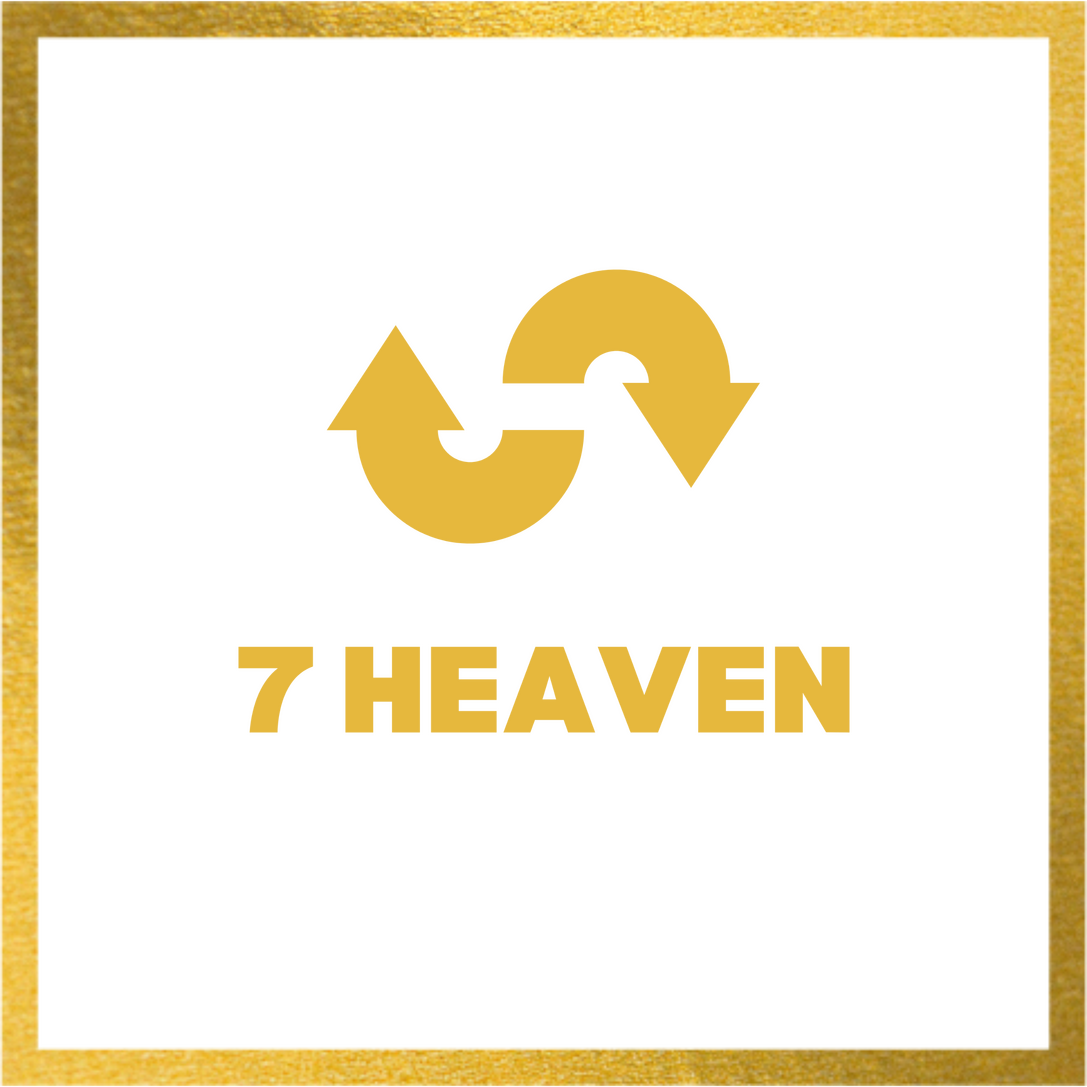 This is a simple game of Over or Under SEVEN, If you picked Over or Under and got SEVEN, that is a loss.
Winning Conditions
Bet range 100k-2mil Gil
Getting your Call for "Over" or "Under" Correctly = 2x payout

Getting your Call for "7" Correctly = 3x
How to Play
The player will trade their wager (Gil) to the dealer of the table.

Afterwards they will tell the dealer "Over" / "Under" / "7"

The dealer will roll out of 6, two times. The sum of the two digits rolled is either Over / Under 7 or exactly 7.

If you win by calling the outcome successfully, trade the dealer to receive your payout.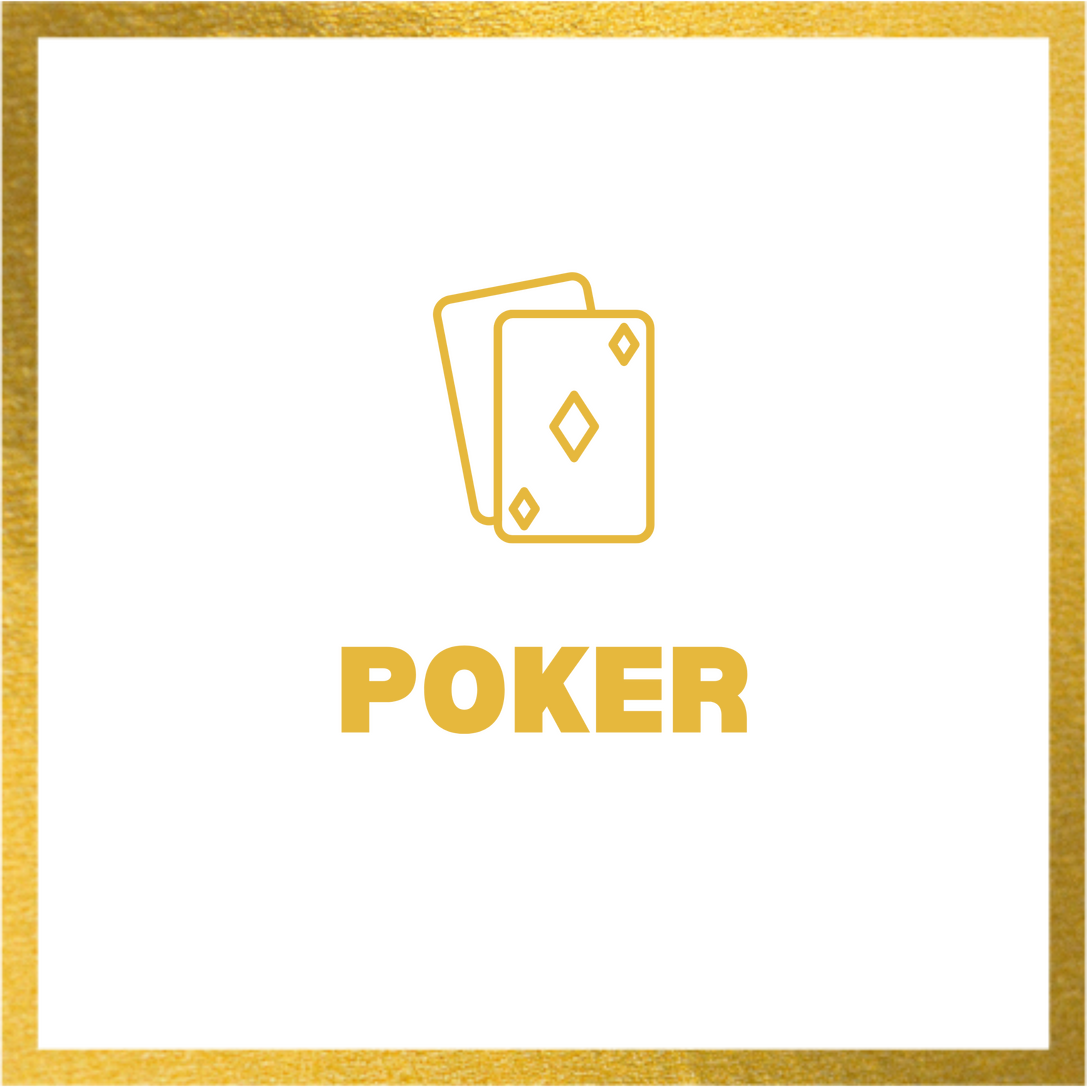 It is a simplified version of Poker with a twist! Bluff your way or hold your Poker Face all the way until other Players submit to your luck!
Winning Condition
Best hand takes the pot. If there are multiple winning hands with equal value, the pot will be split evenly.
How To Play
To begin, the Dealer will roll x2 times for each player. These numbers will then be privately assigned at random to each player.
These are your cards and your cards only. Don't let anyone else know!
Once the starting hands have been dealt, the Dealer will then roll x3 times (The Flop), then 1 time (The Turn) and another 1 (The River) for a total of 5 times.
These 5 community cards are to be used with your hidden 2 cards to form a full hand of 7 cards.
After the Flop, the Turn, and the River respectively, players may take the following actions:
Bet - add Gil to the pot.

Check - skip adding Gil to the pot.

Call - matches the previous bet and adds to the pot.

Raise - add even more Gil to the pot. Other players must match or fold.

Fold - you have admitted defeat.
Once the final round of betting is resolved all Players will reveal their hands! The Player with the best hand wins the pot! If there are multiple Players with the same winning hand, the pot will be split evenly.
Hand Rankings from Lowest to Highest
High Card < Pair < Two Pair < Three of a kind < Straight < Full House < Four of a kind < Five of a kind
Card Rank
2<3<4<5<6<7<8<9<1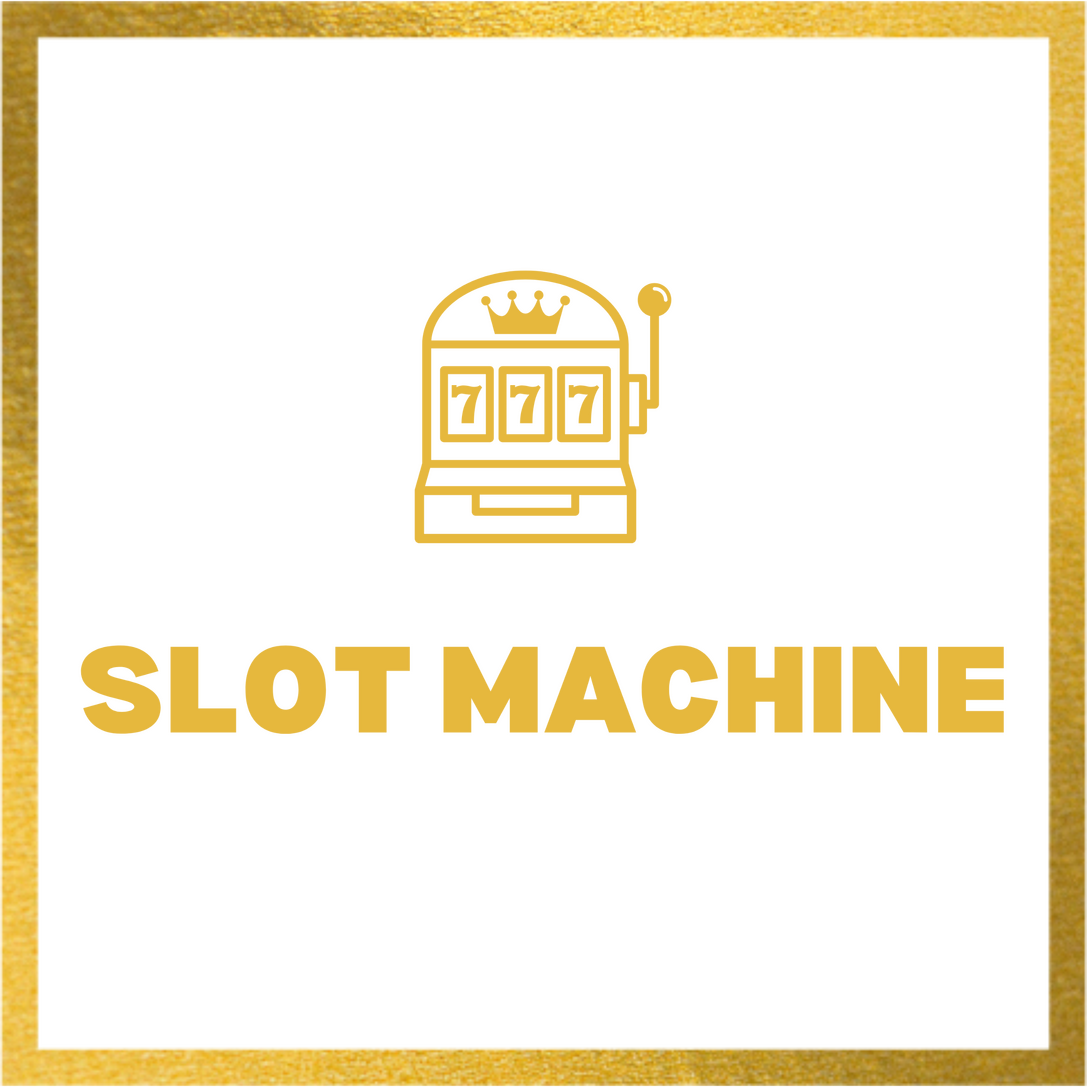 Everybody loves slots, cheap to play, big wins to gain!
Winning Condition
50,000 Gil for 10 spins.
Three of any number (other than 777 and 999) = 200k

9 in a row (9 9 9) = 500k

7 in a row (7 7 7) = 1mil
How to Play
Player will trade the dealer 50,000 Gil.

Roll using /dice 10 times (in party chat).

The aim is to get the same number thrice in a row.

If you win, trade again to the dealer to receive your winnings.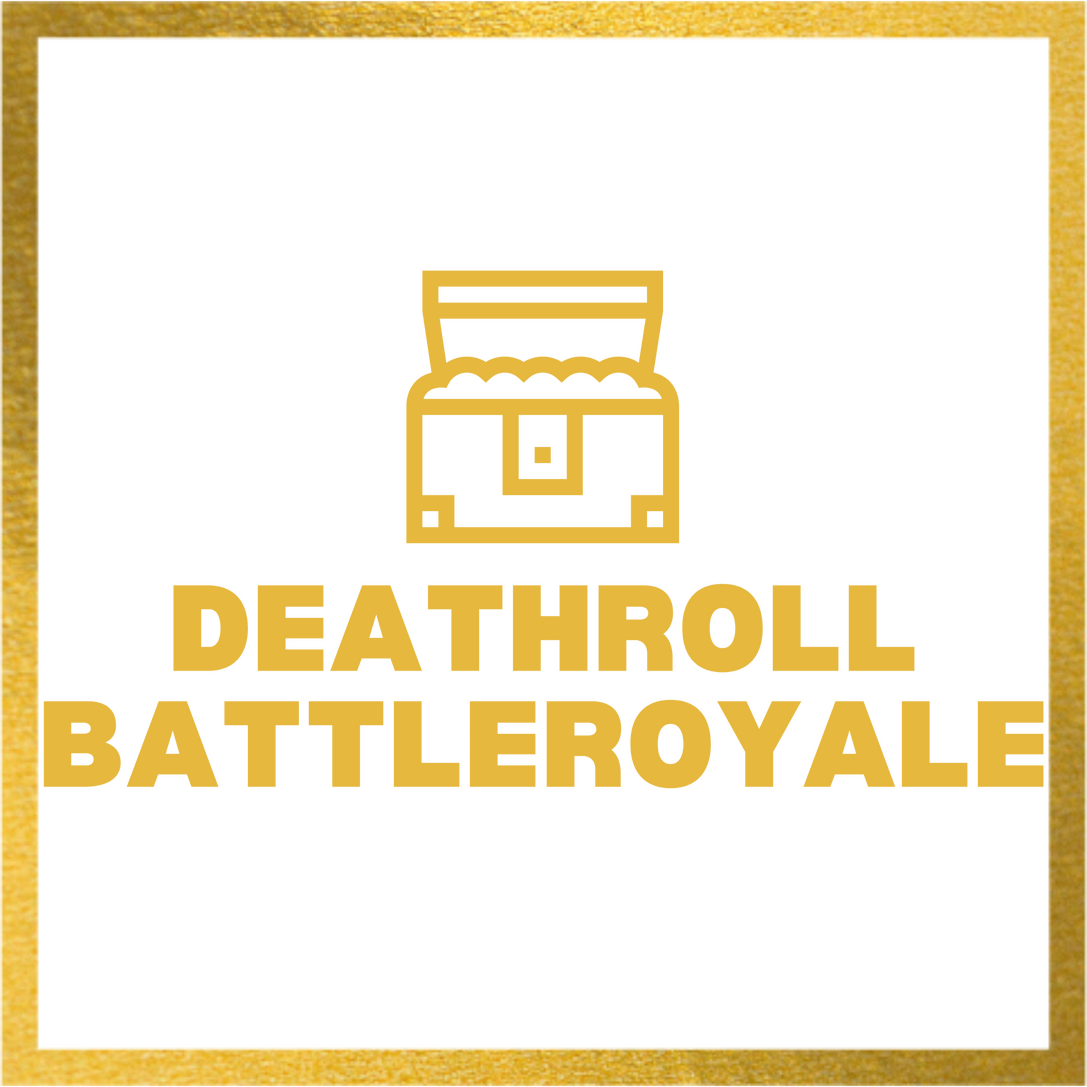 Battleroyale is a popular gamemode, take turns rolling and the first to roll 1 will be eliminated! The last one standing in the end wins all!
Rules
Entry wager: Round 1 - 250k. Round 2&3 - Decided by players.

Requires 3-15 players.

Dealer will take 15% of wager as escrow fee.
How to Play
The dealer will announce the entry wager, and if you wish to participate, please join the dealer's party in Alliance A or alliance B. If you wish to spectate, please join alliance C

The dealer will confirm all players and discuss rules if required.

The dealer will then ask all players to do a /dice roll, the order is determined from highest roll to lowest roll.

All players take turn rolling the dice with /dice command, first person to roll 1 is eliminated.

The game continues in the original order until only 1 player remains to win the pot.

The dealer will then trade the winner their prize money minus 15% escrow fee.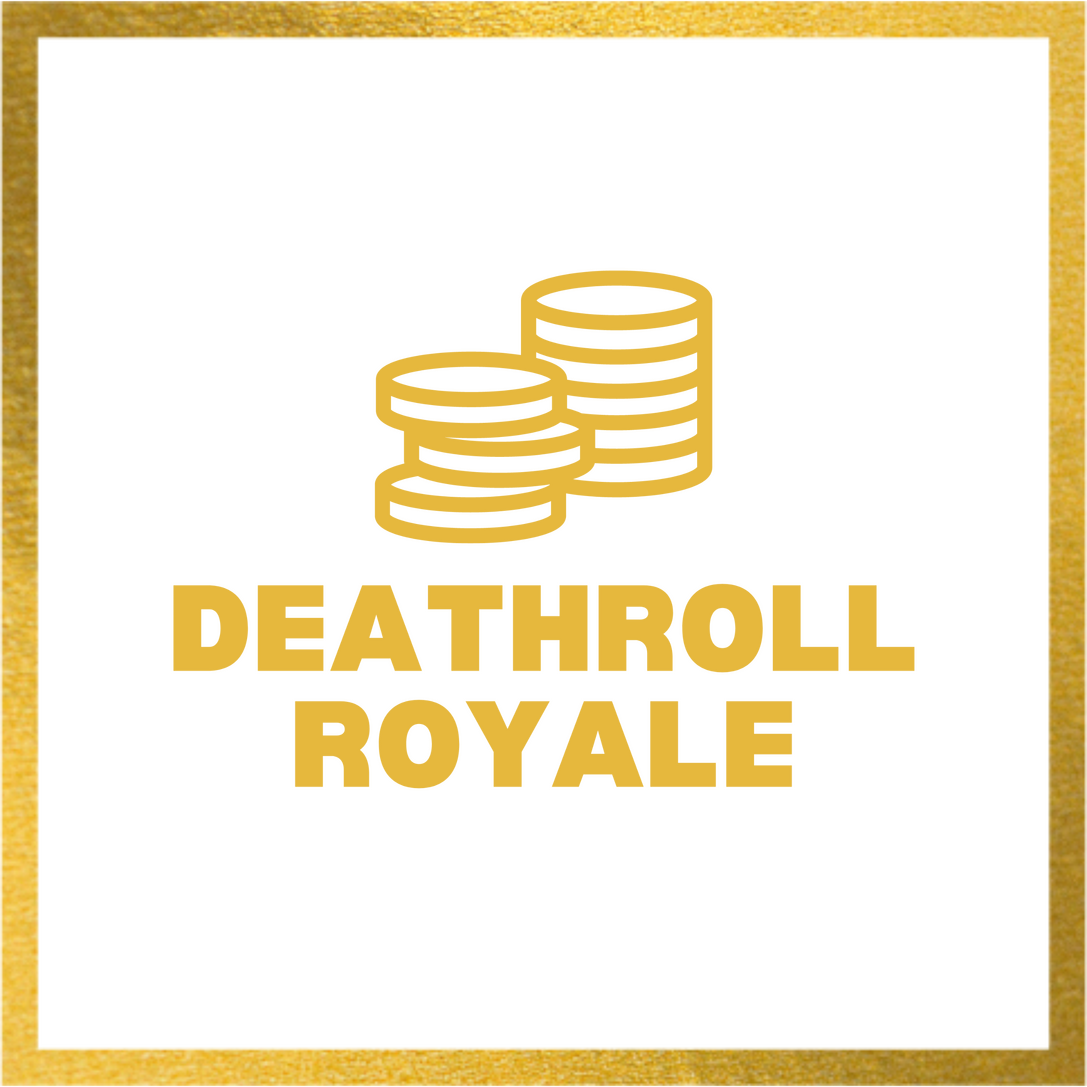 We will ensure the game of deathroll processes smoothly and winnings are paid, so if you'd like us to host a deathroll for you, say less!
Rules
Requires 2 players.

Dealer will take 10% of total wager as escrow fee.
How to Play
Both players will decide a wager (Gil).

Both players will then trade the dealer their agreed upon wager.

The dealer will invite both players to join their party.

The dealer will ask the two players to do a /dice roll and the player with the HIGHER number begins.
Person A rolls first with /dice

Person B rolls with /dice xxx (xxx = number rolled by Person A rolled before)
Person A then rolls with /dice xxx (xxx= number Person B rolled before)

Repeat until a player rolls a 1, thus losing the wager.

If you win, trade the dealer to receive the full pot minus the 10% escrow fee.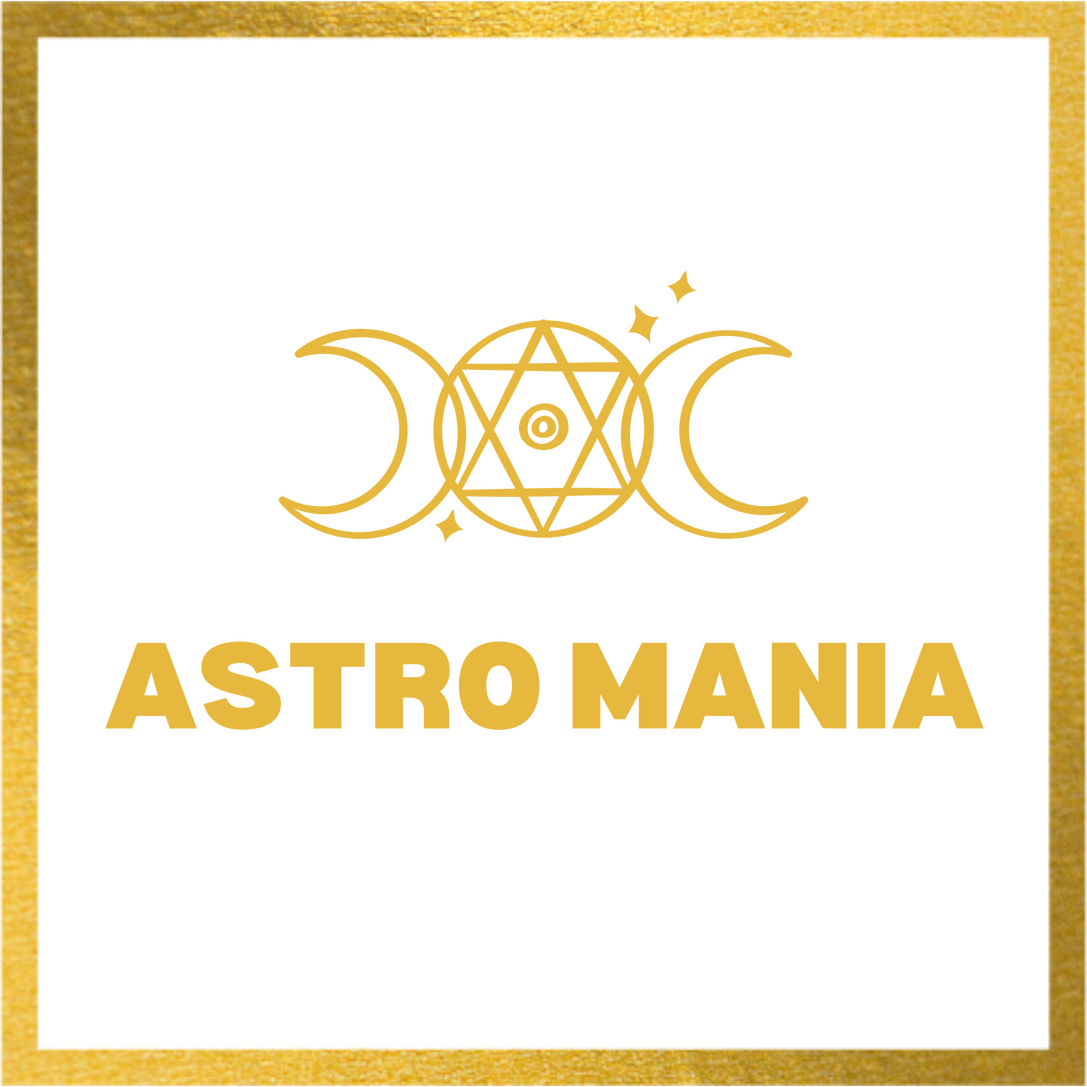 It is a game based on ASTROLOGIAN [Draw] Skill!
The player will try to choose two different cards that the Host will draw!
Winning Condition
Get 1 Card correct: x1.5 times the bet.

Get 2 Card correct: x3 times the bet.
How to Play
The Dealer will play as Astrologian.

Players place bets by guessing 2 different cards that they believe will be drawn when the dealer casts [Draw] and [Redraw].
Spear (1) | Bole (2) | Spire (3) Ewer (4) | Arrow (5) | Balance (6)
Player may place their bet by trading the Dealer their wager and announcing their chosen Card Numbers or Card Names.

Once all bets are in the Dealer will draw

If you win, trade again to the dealer to receive your payout.* Please only sit down if you are playing the game.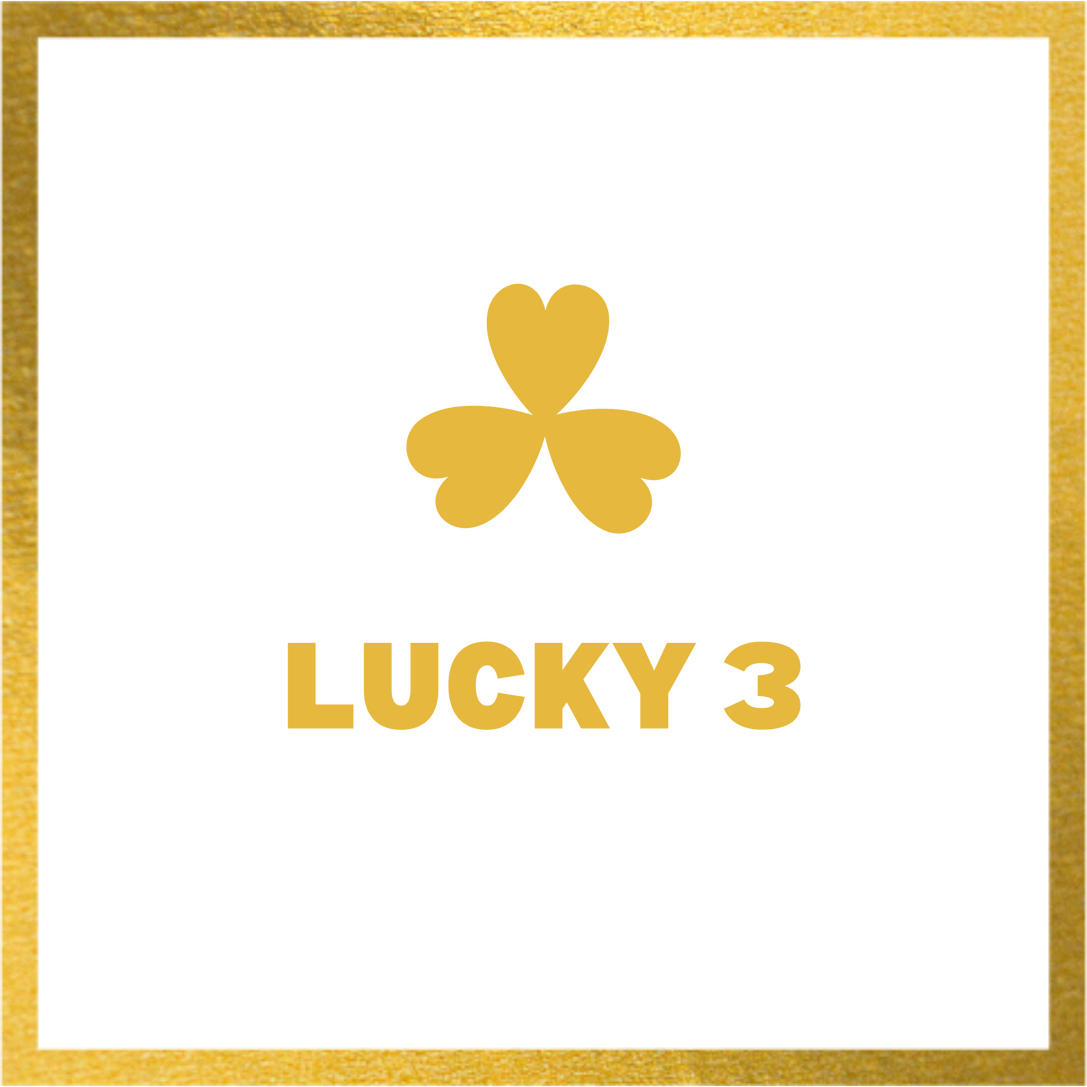 It's all about agility with this game, you must pick out 3 digits that you you like and avoid them in the dice roll!
Winning Conditions
Bet range 100k-2mil Gil.
If the rolled numbers DO NOT match any of the three digits you picked = 2x payout

Match all chosen digits but not in the same order = 5x payout

Match all numbers in the same order as your 3 digits = 7x payout
How to Play
The player will trade their wager (Gil) to the dealer of the table.

Pick 3 different digits between 1-9.

Roll by using /dice (in party chat).

If you win, trade again to the dealer to receive your payout!
Alumbra

Operation Hours
Saturday | 8pm-12am AEST | Sophia | Shirogane W1 P30

After flirting with lady luck take a dive to the Alumbra dance floor for music and party!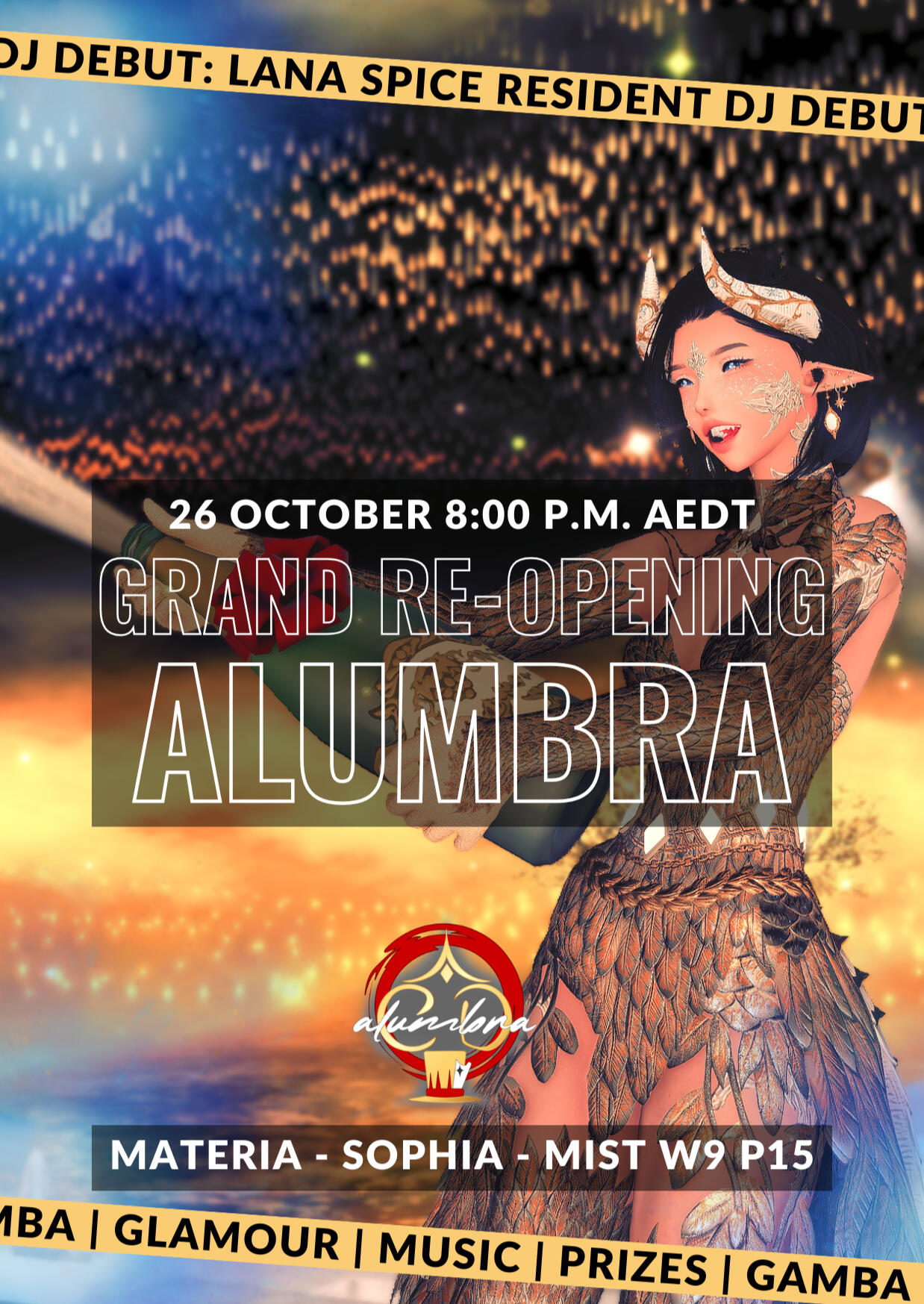 Last Event: The Big Heist
Next Event: Alumbra's 1st Birthday Celebration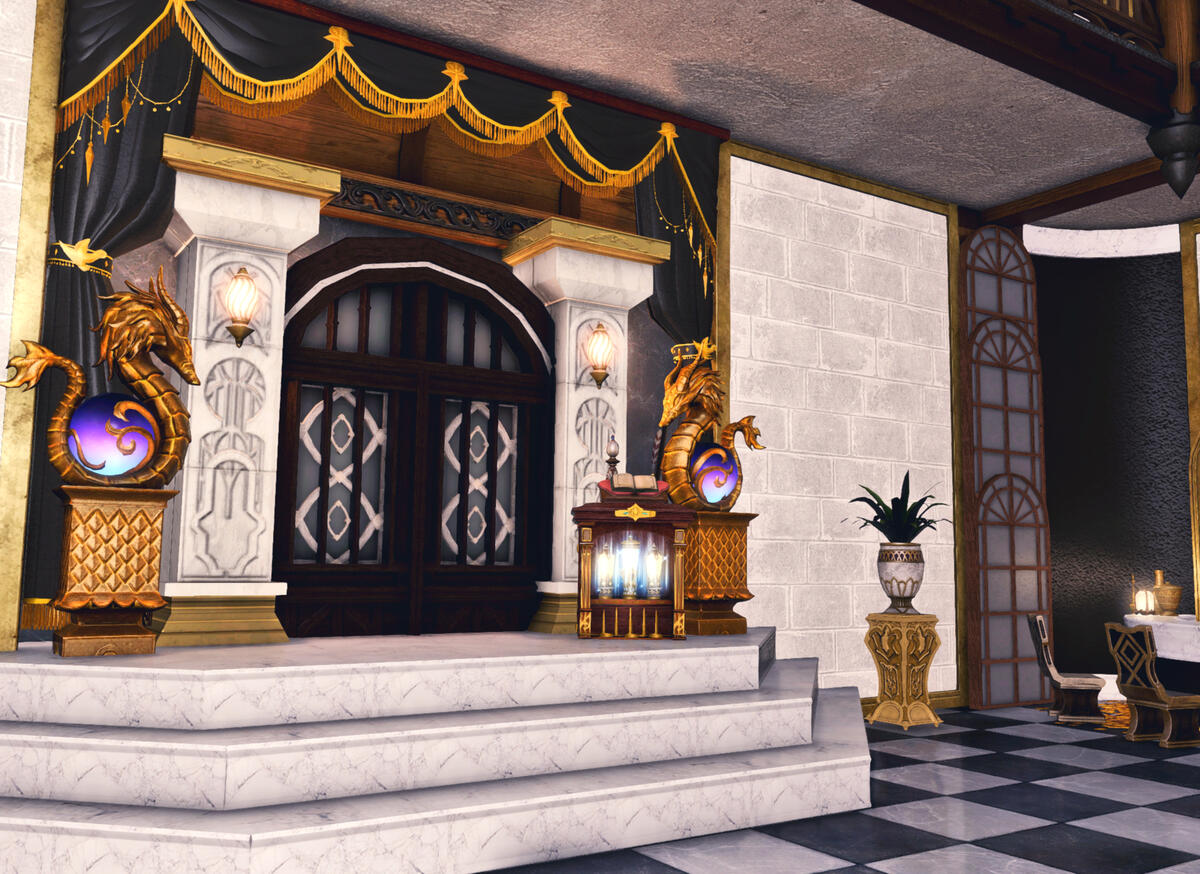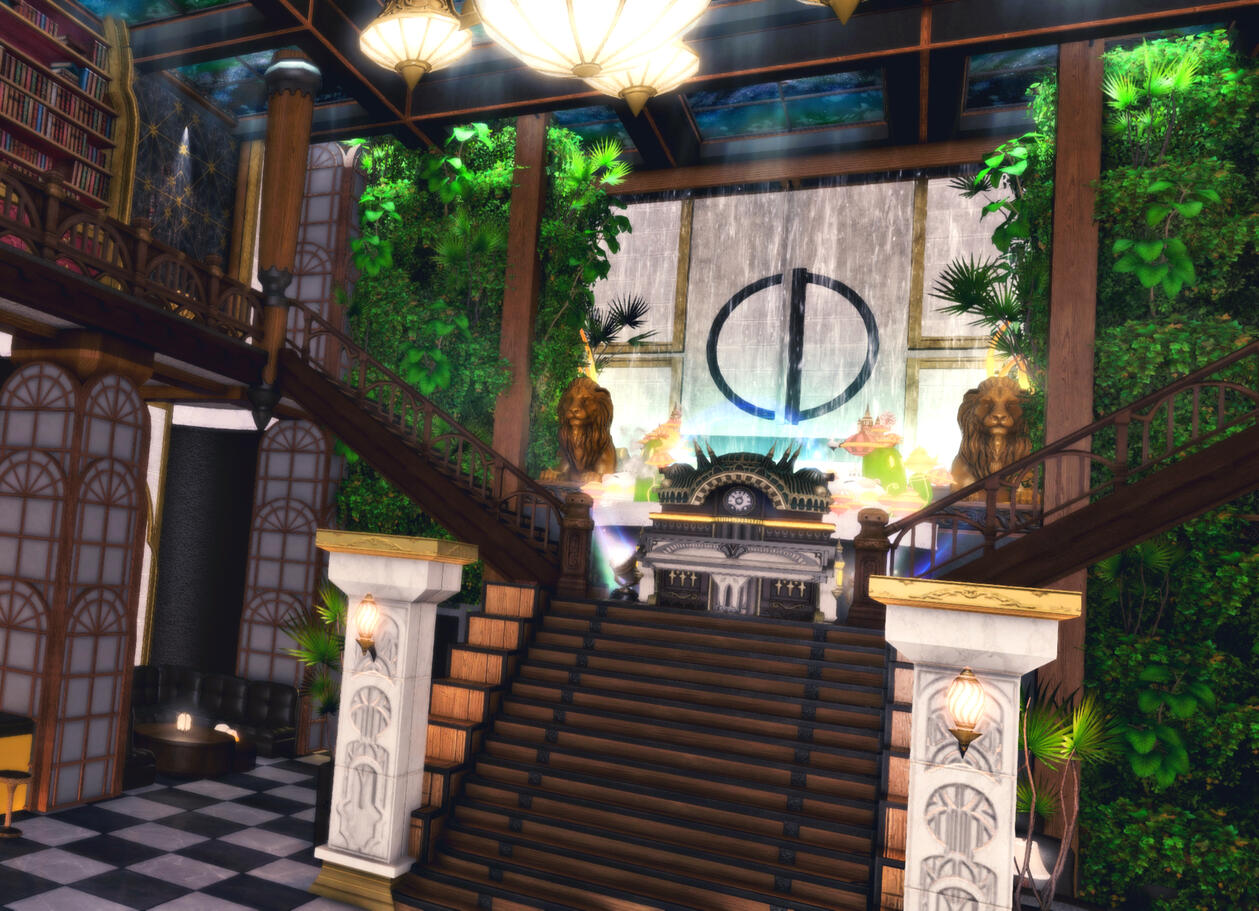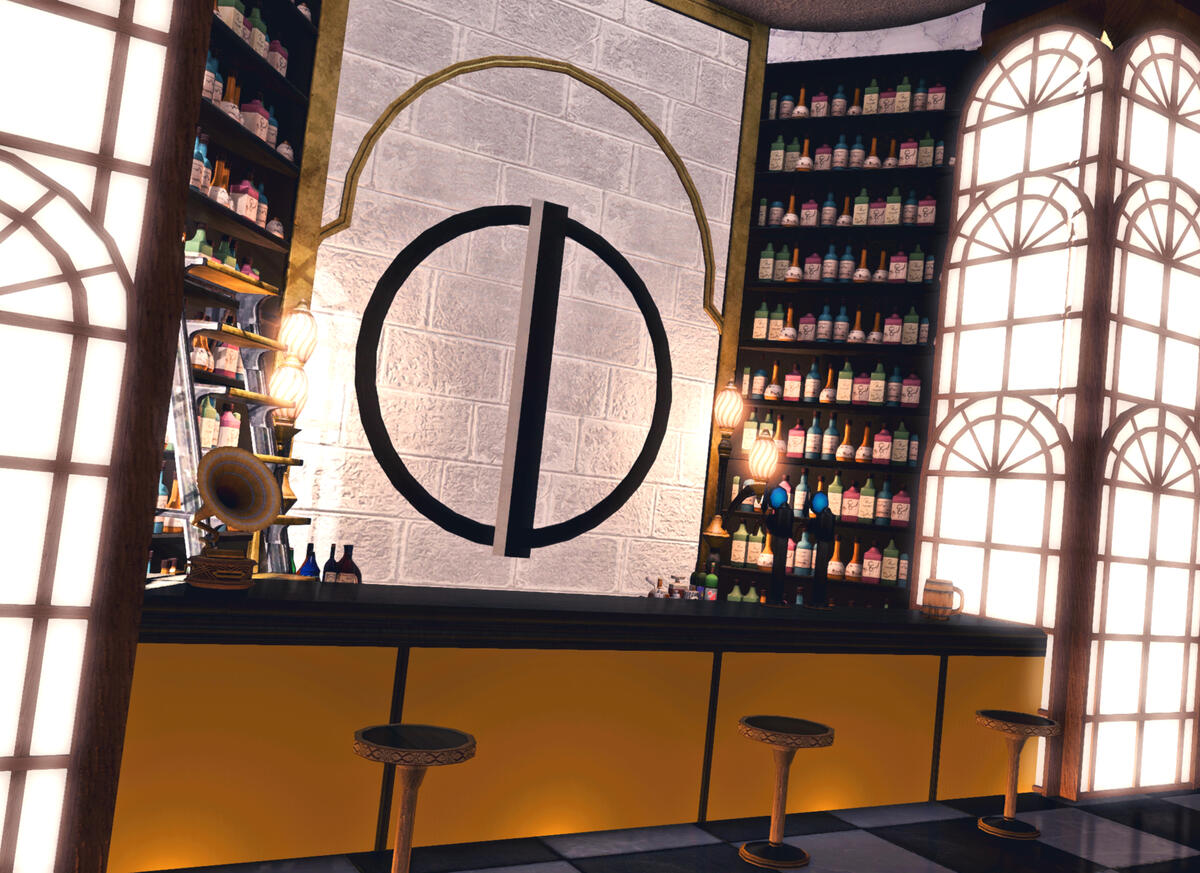 STAFF


Managers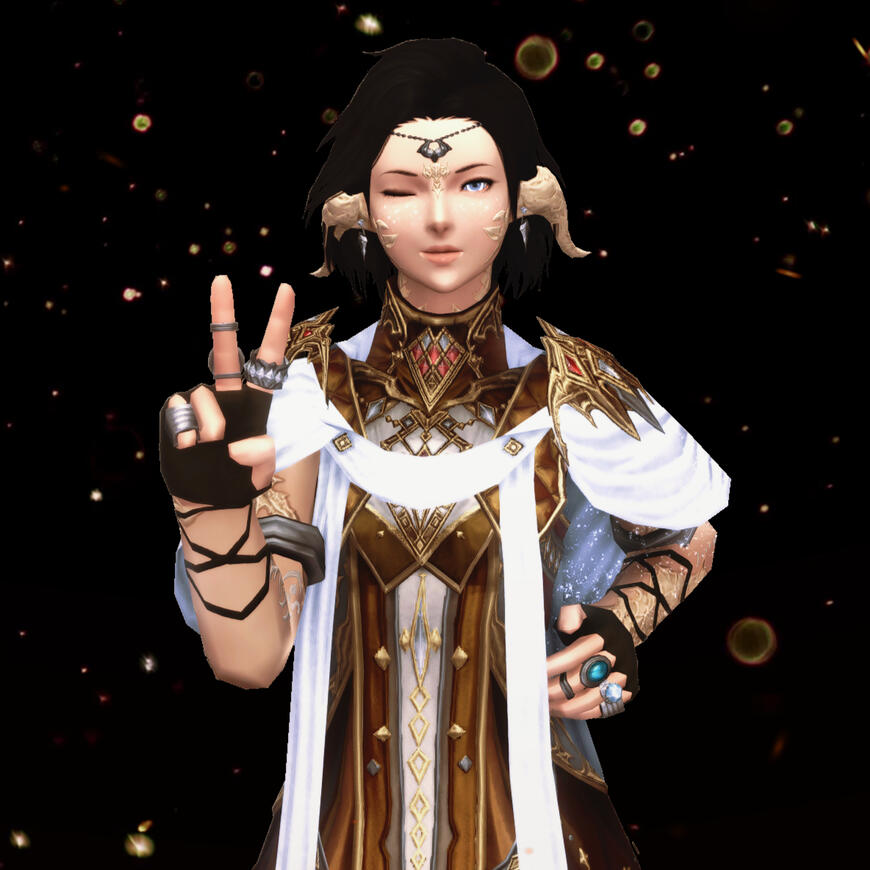 Ameko Taiyou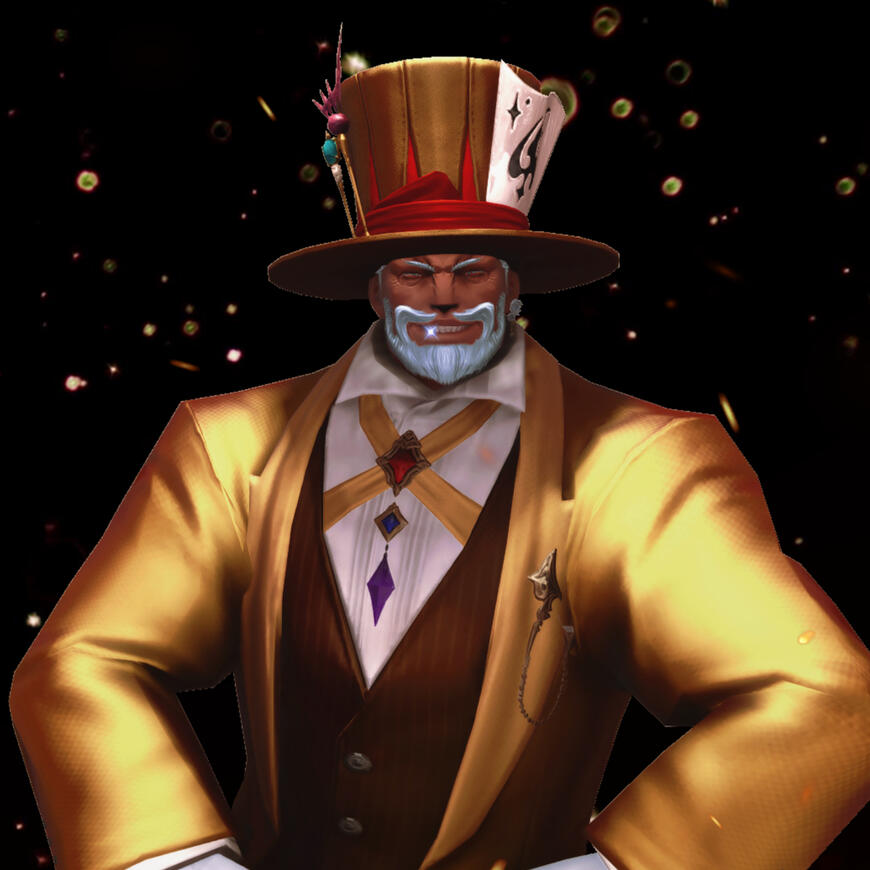 Papi Chai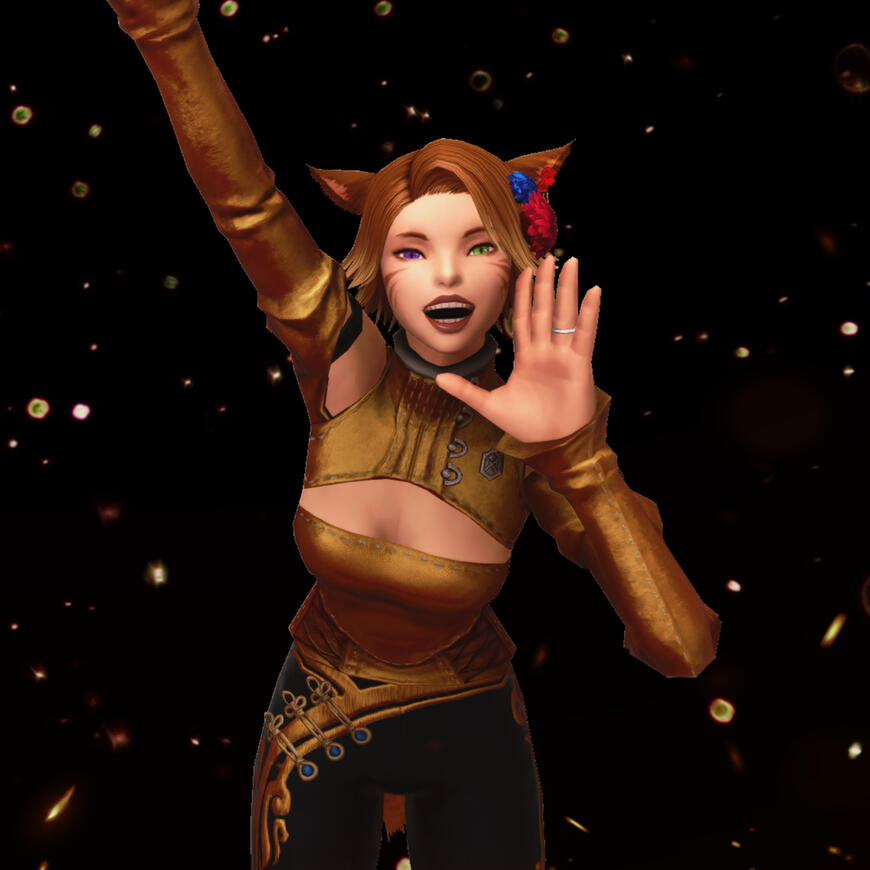 X'molosi Tohka

L'tiqa Tia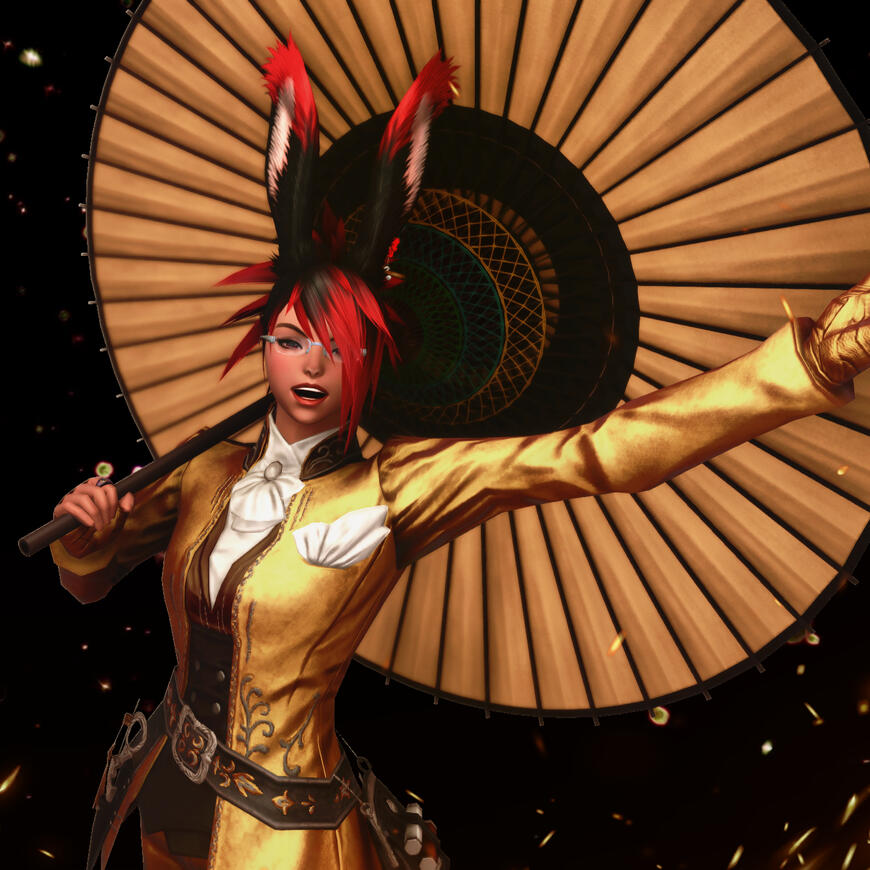 Sumire Kumokiri
Pirkka Mahale

Musician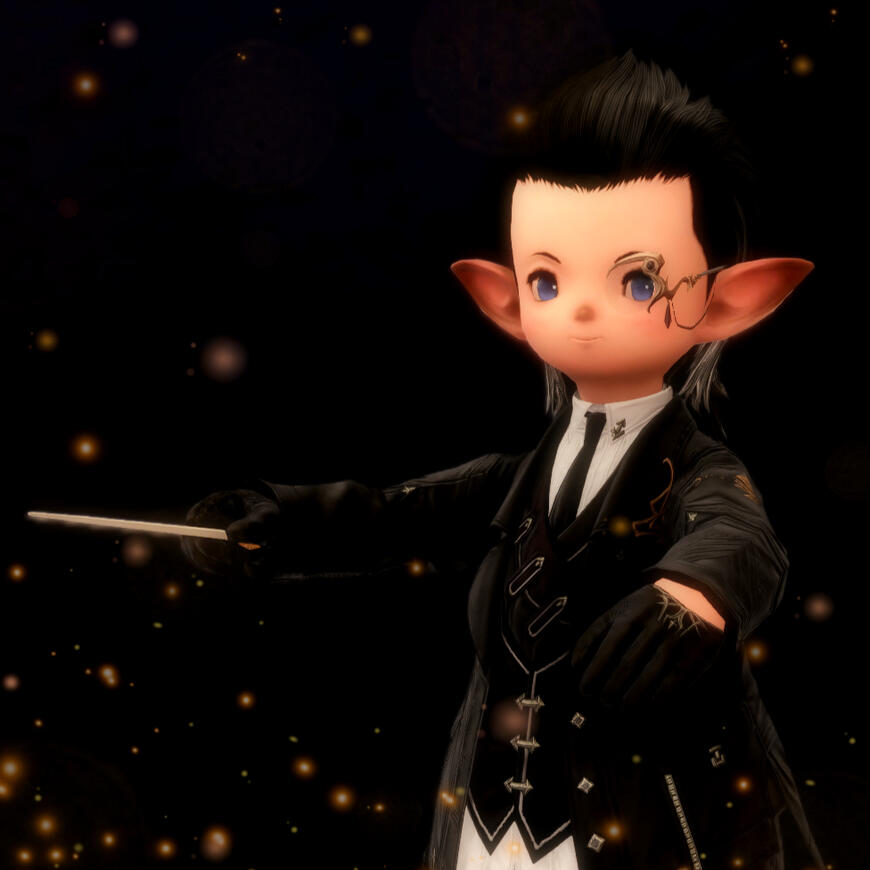 Mr Kimchi
Receptionist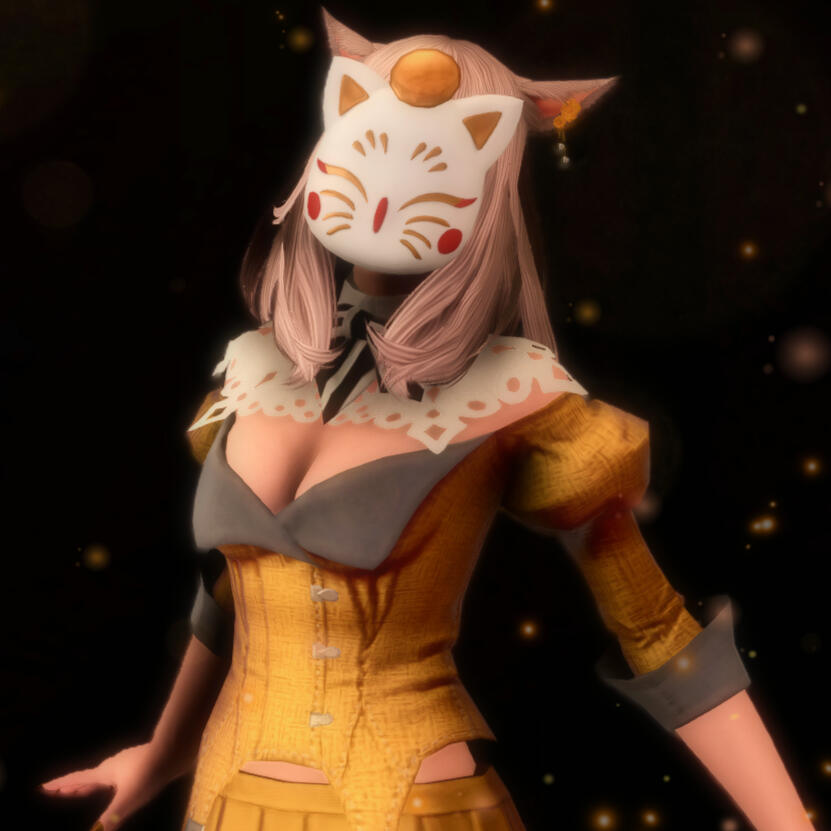 Pohli Nelhah
Chaos kitten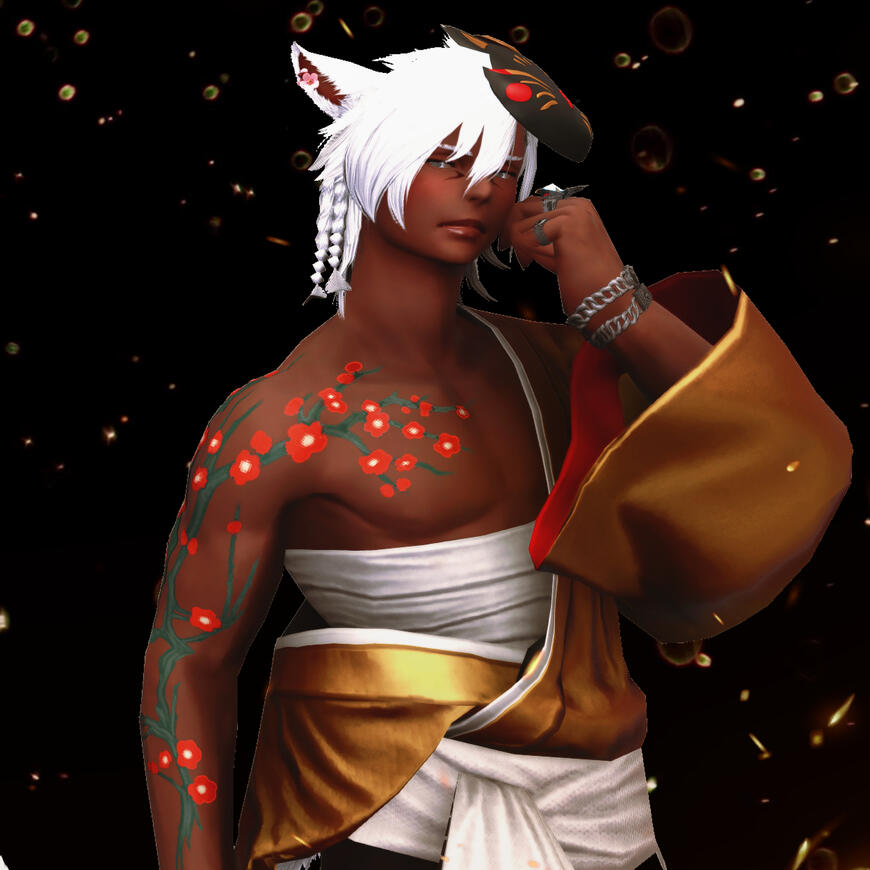 Izuna Iteya
Photographer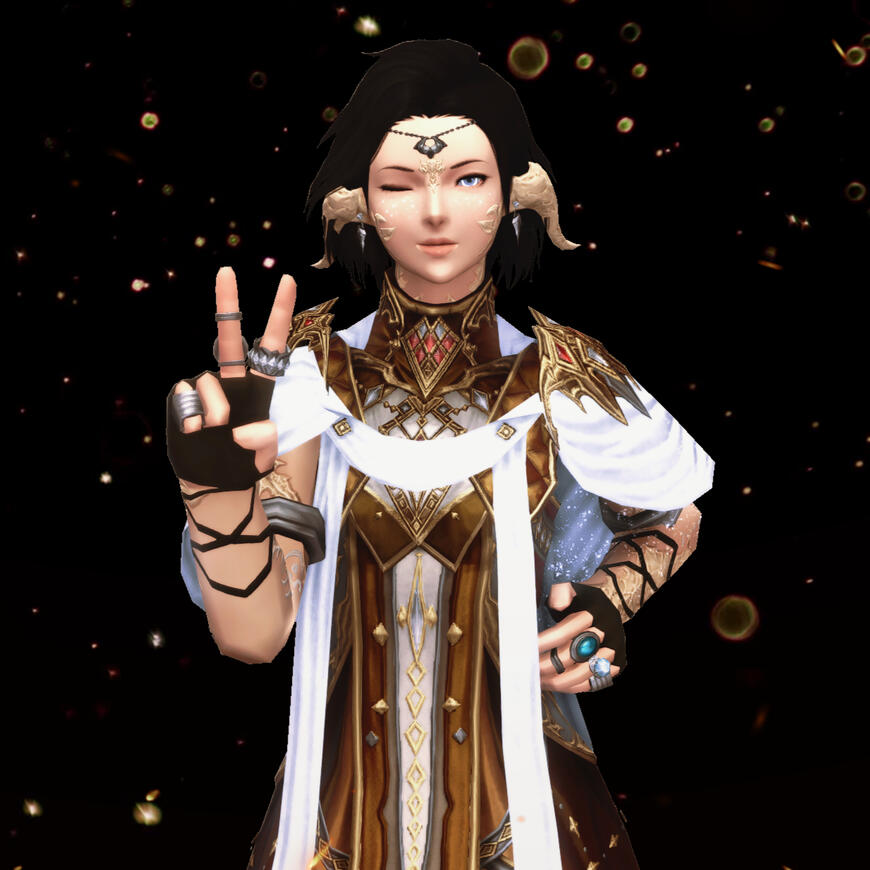 Ameko Taiyou

ROOMS

We have rooms available from screenshots or just to relax. Please scroll down to view the rooms.
Please speak to Ameko Taiyou or X'Molosi Tohka to make room bookings.
| Duration | | Price (Gil) |
| --- | --- | --- |
| 30 Minutes | - | 350,000 |
| 1 Hour | - | 500,000 |

Private Room Booking Rules
Each room can hold up to 8 people only

Guests need to provide names of all that will be present in their room

There will be a late fee of 100,000 gil for every party member that is late for the booking.

Bookings are kept up to 15 minutes after the allocated time slot.

No refunds will be issued if; (1) Late or (2) If booking was cancelled within the 30 minutes leading up to the booking time.

AFTER BOOKING A ROOM
By booking a room with Alumbra, you hereby agree to only go inside of the room that you booked.

Please do not go into other rooms as you will disturb other patrons as a result.

Going into a room you did not book will warrant a warning.

If you stay at an extended period time in a room you did not book, it will result in a ban.

If with a party, you will be responsible for your party members.

If your party members break these rules, your whole group will be placed on our blacklist.


CHAI TRIVIA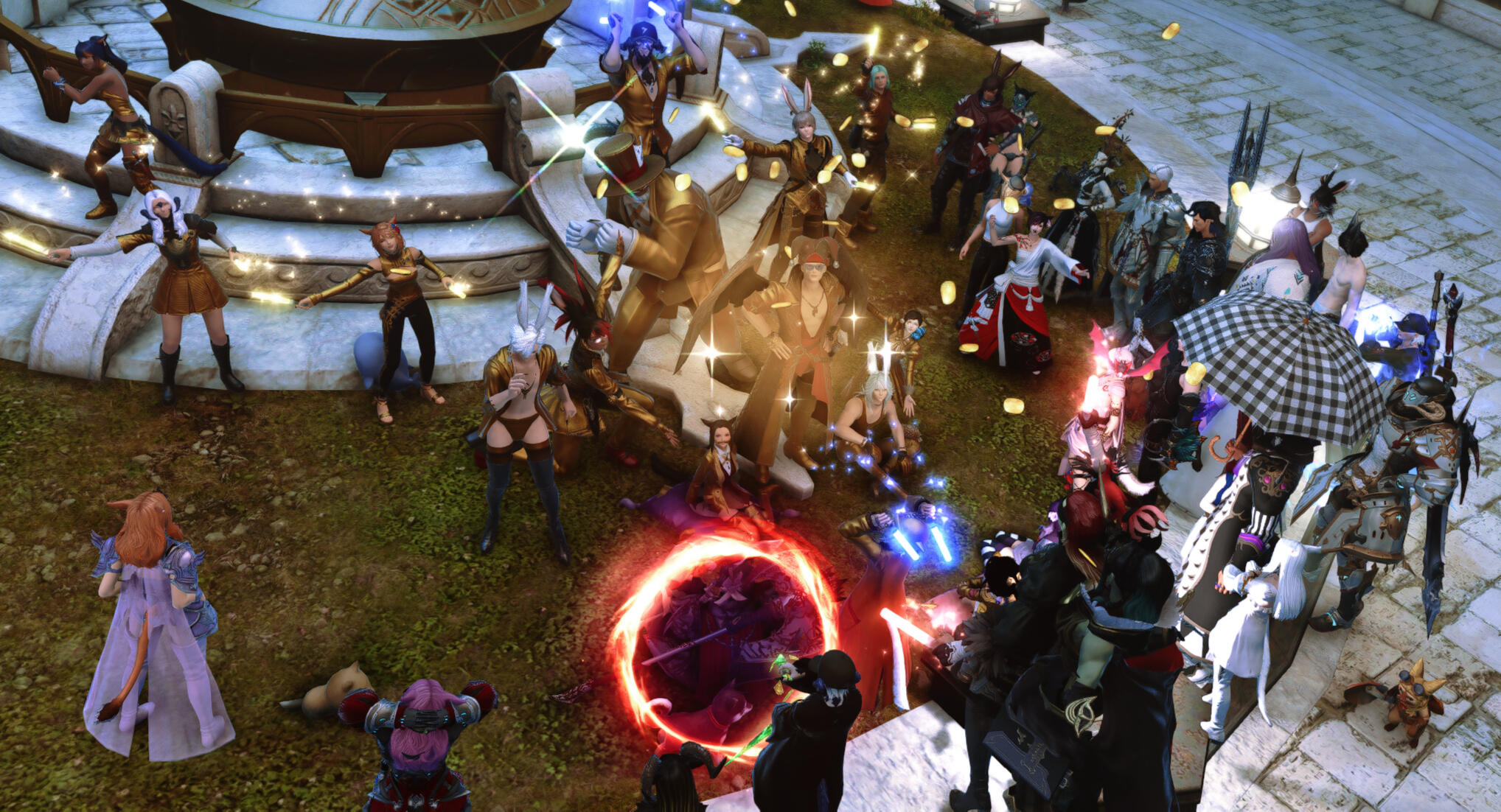 The ANZ community made significant efforts to drive the adoption of OCE servers and we are committed to supporting its growth and the success of our community.

Since the inception of Sophia, we have consistently hosted Trivia Nights in Limsa almost on a daily basis.

To sustain this initiative, a vast majority of the proceeds from our Casino are allocated towards this effort.

Schedules
Tuesday - Friday @ 10PM AEDT
Trivia Rules
10 Questions

First to answer correctly in /say chat will win 100k!
Boosted Round
When the host says "GO!", all participants will type "/random" and hit enter!
*When 2 or more people say the answer at roughly the same time, it'll display one or the other differently based on latency, in this case we will go with what the host sees first
**If you won three times in the same trivia night, you'll be cut off from winning so other players can also win as well, though you are still allowed to answer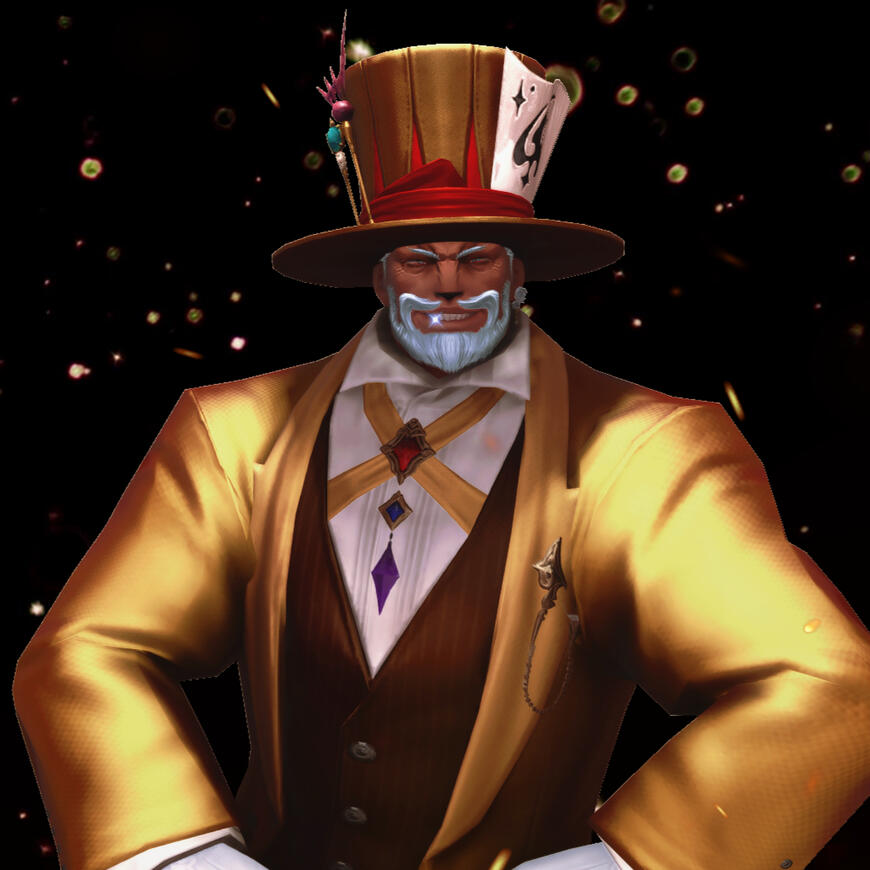 Papi Chai
Ameko Taiyou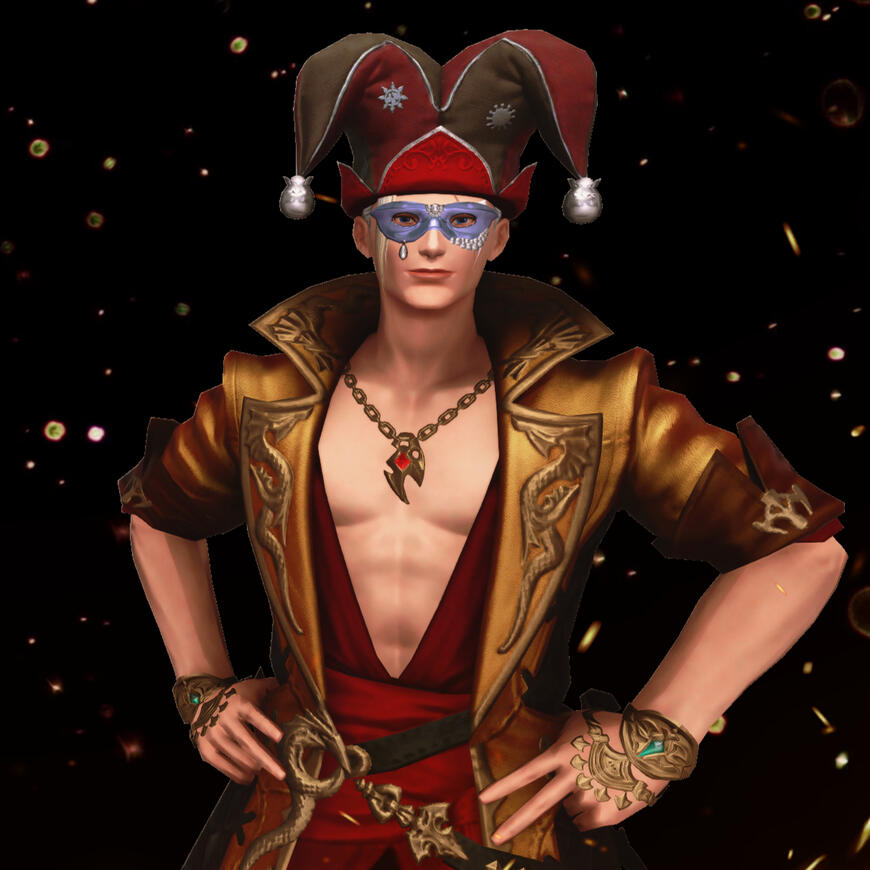 Lux Et-Umbra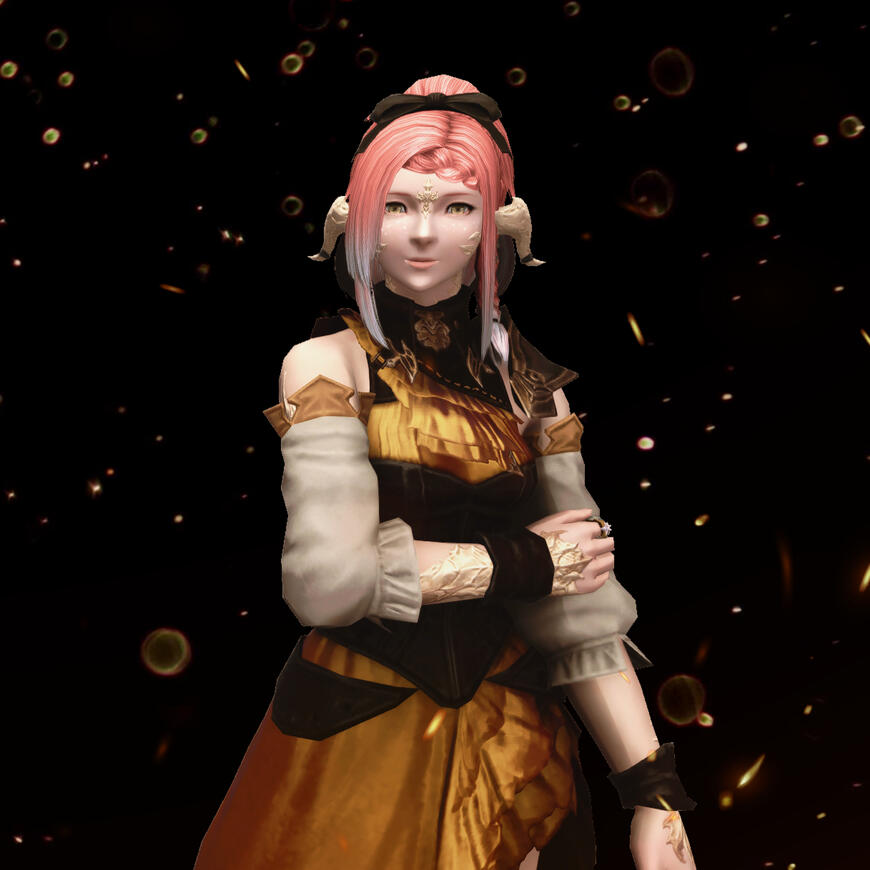 Kiri Kawanami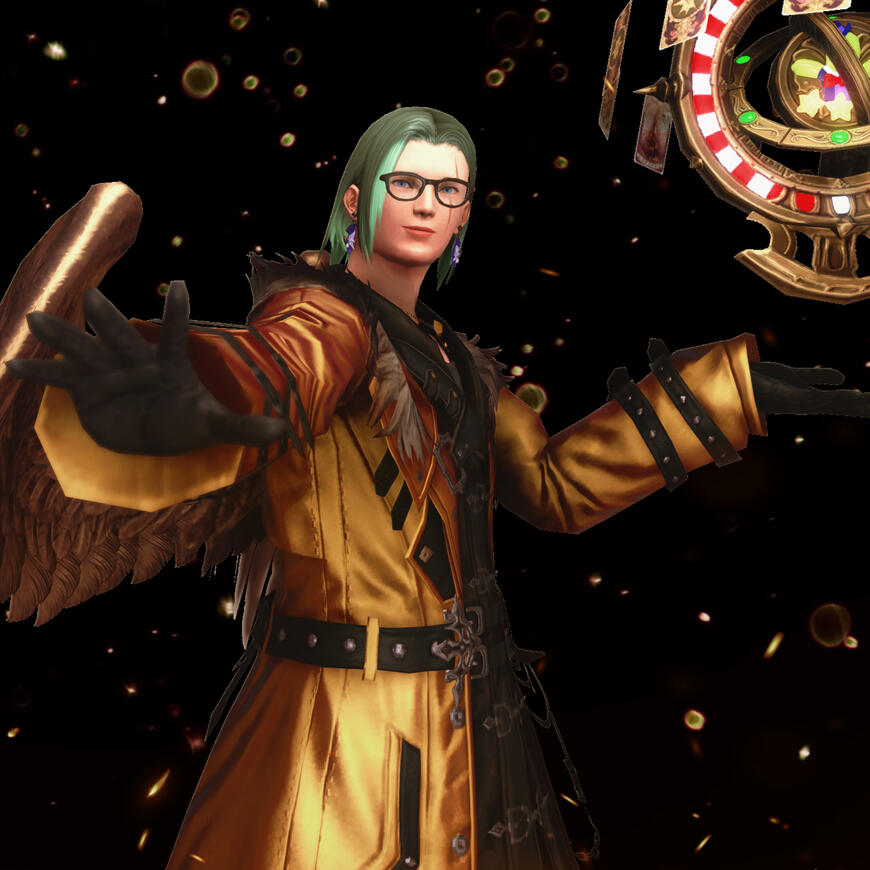 Airies Tawee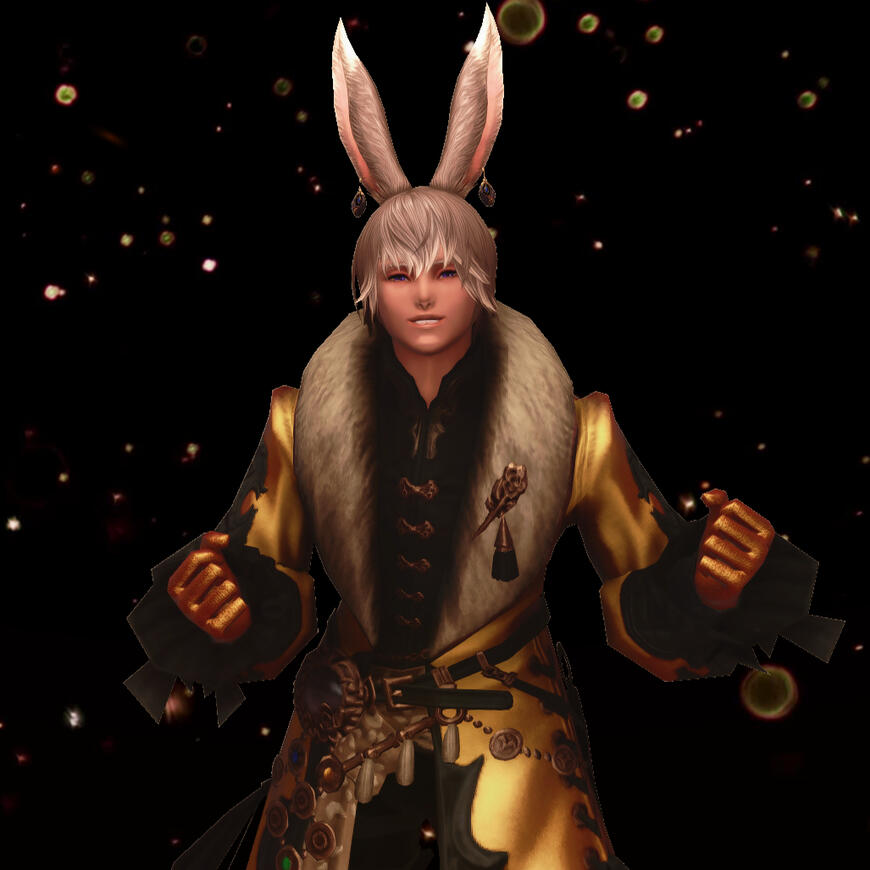 Arlo Meeko

Trivia Sponsors - Leader Board Top 10
If you'd like to sponsor questions or trivia, please contact Papi Chai for more information!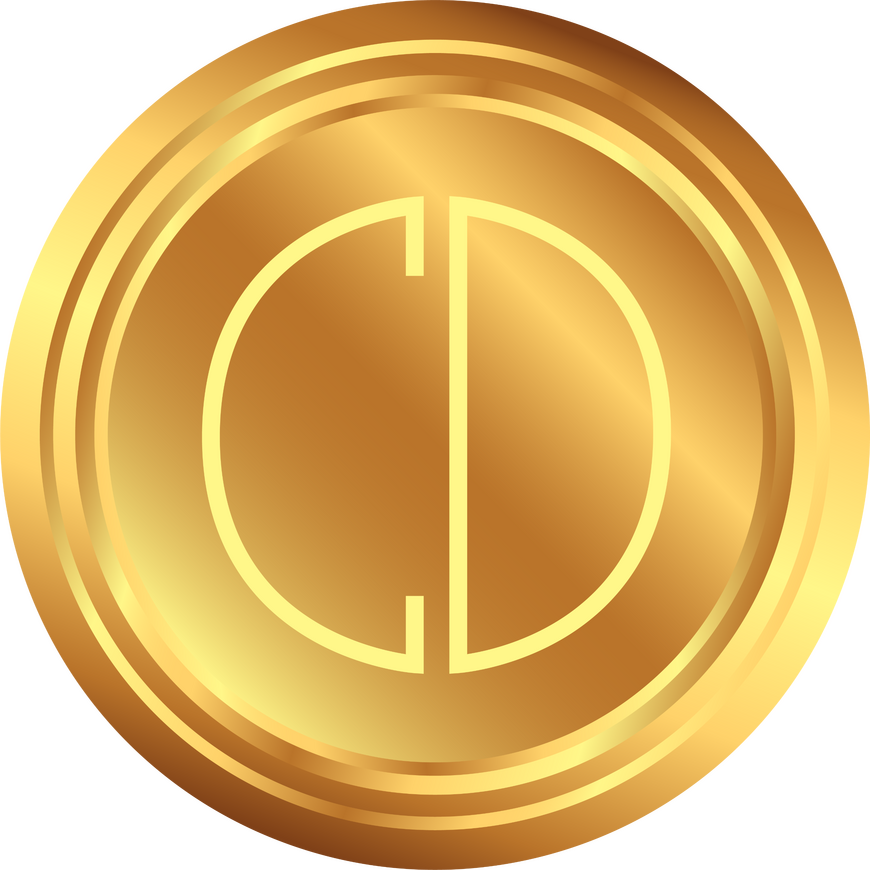 1. Biki Mi
100,000,000 Gil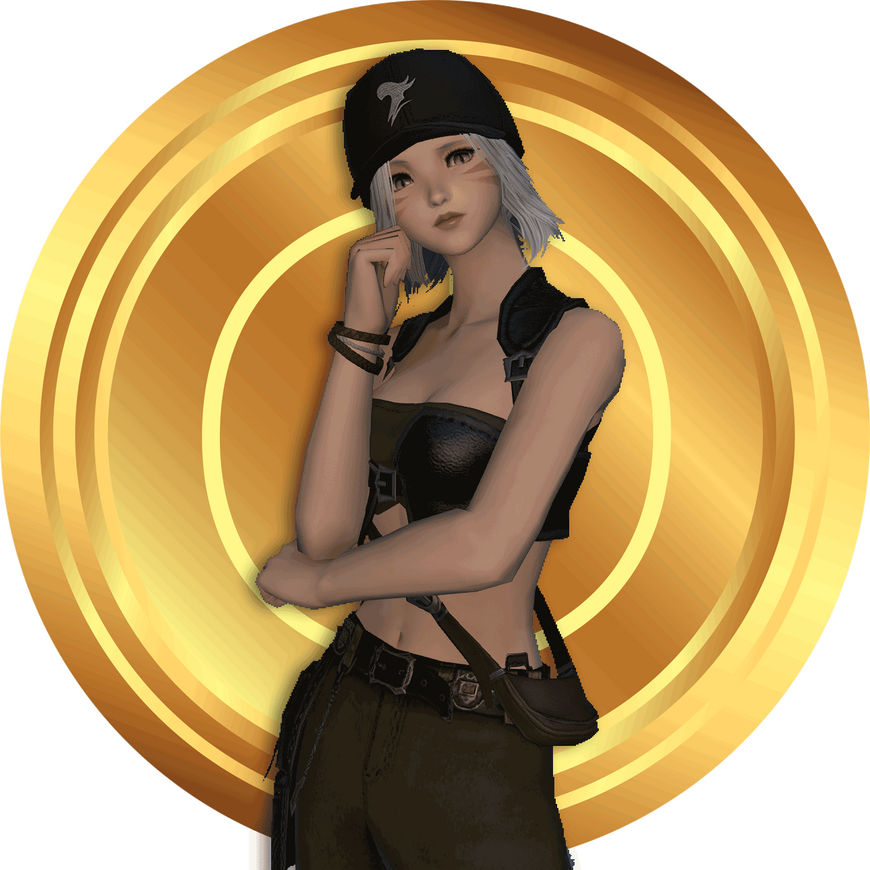 2. Bunni Falyi
30,000,000 Gil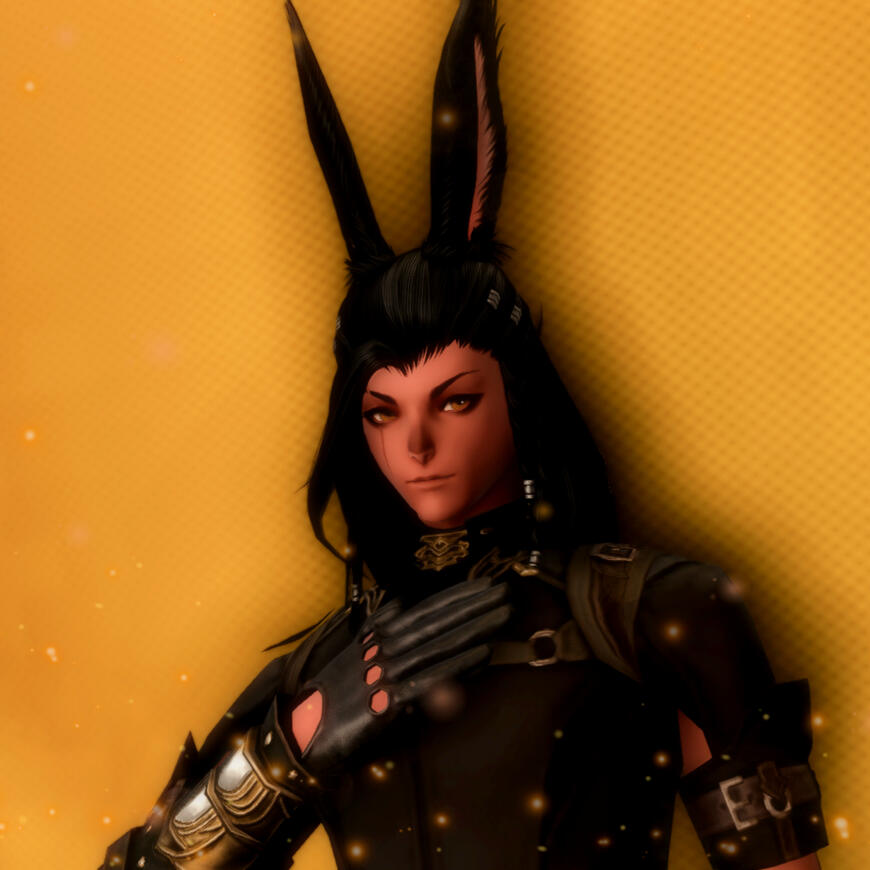 3. Khar'selem Oronir
14,500,000 Gil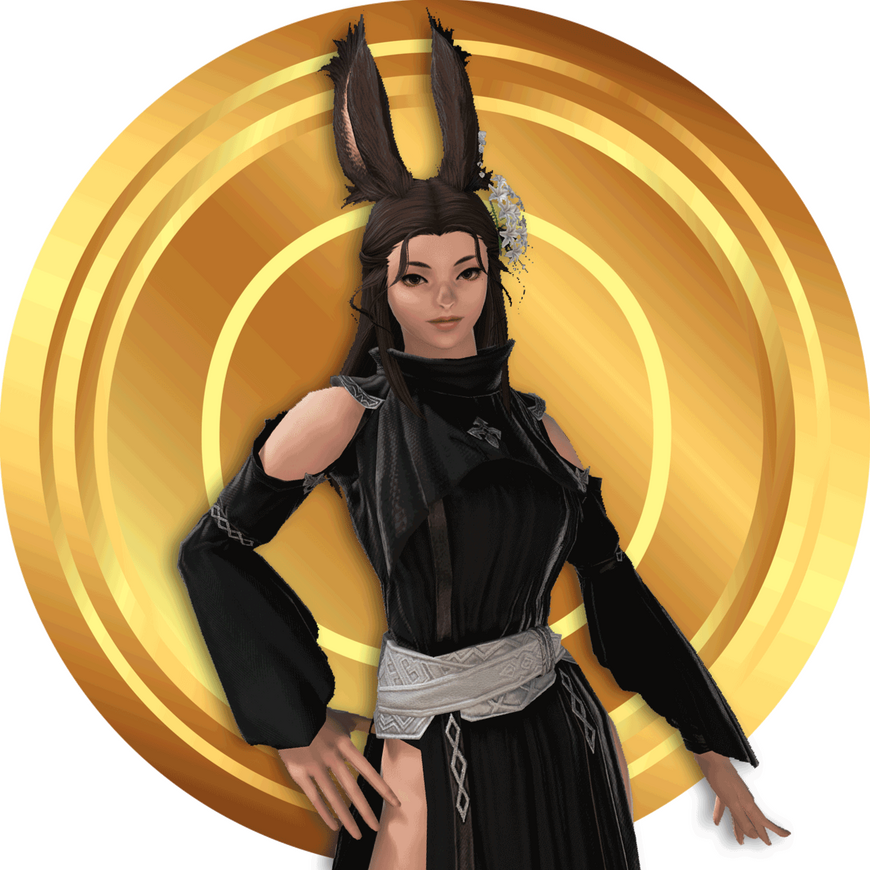 4. Araki Dayir
12,000,000 Gil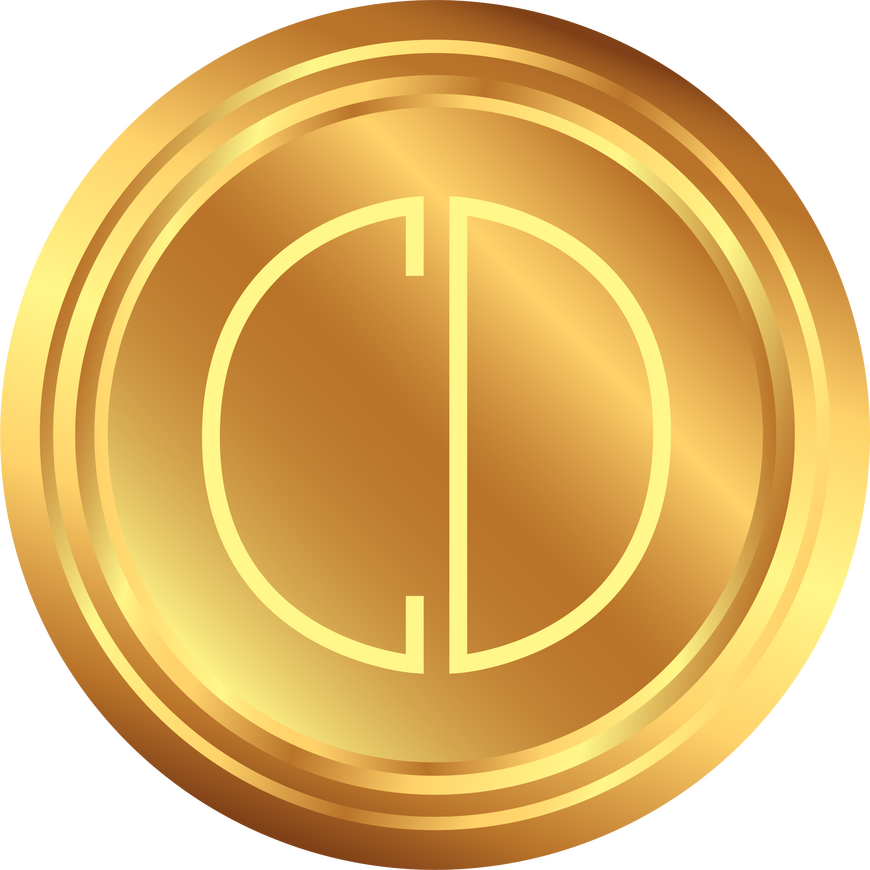 5. Sher Fenvathas
12,000,000 Gil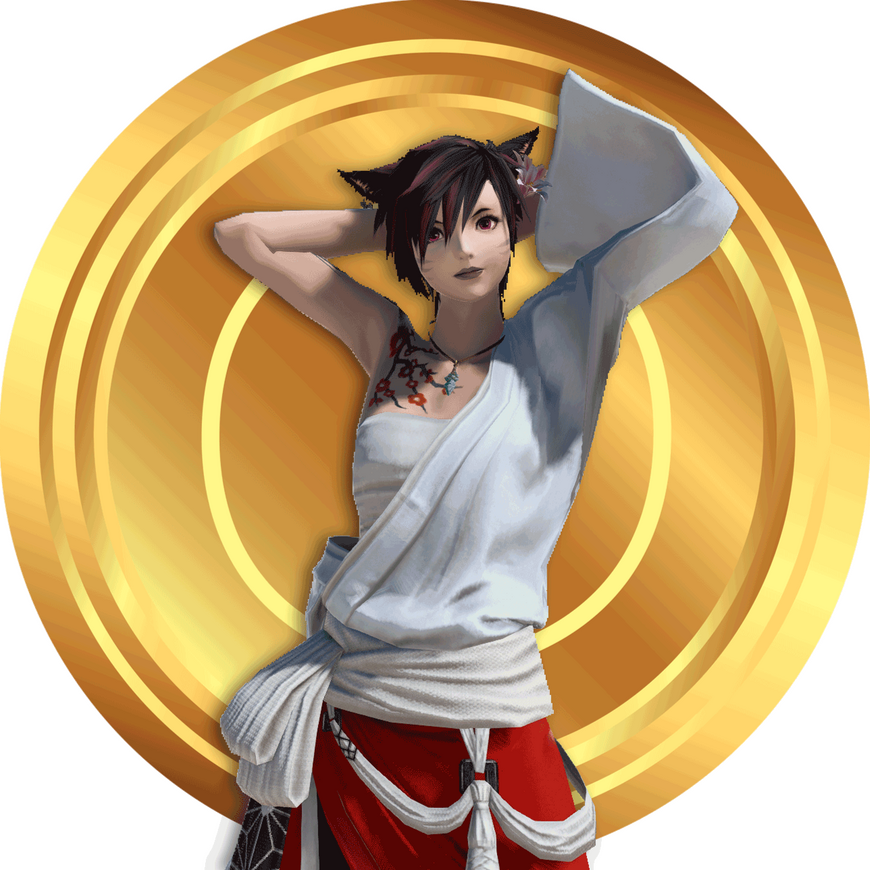 6. Jade Lily
11,000,000 Gil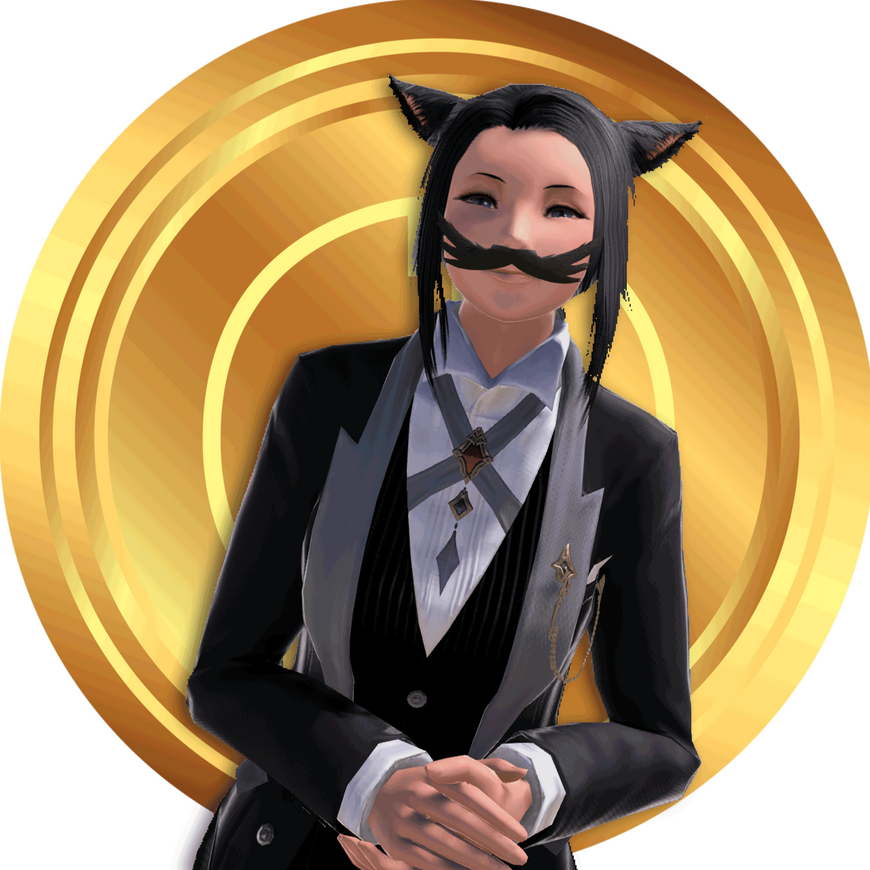 7. Josh Dc
8,000,000 Gil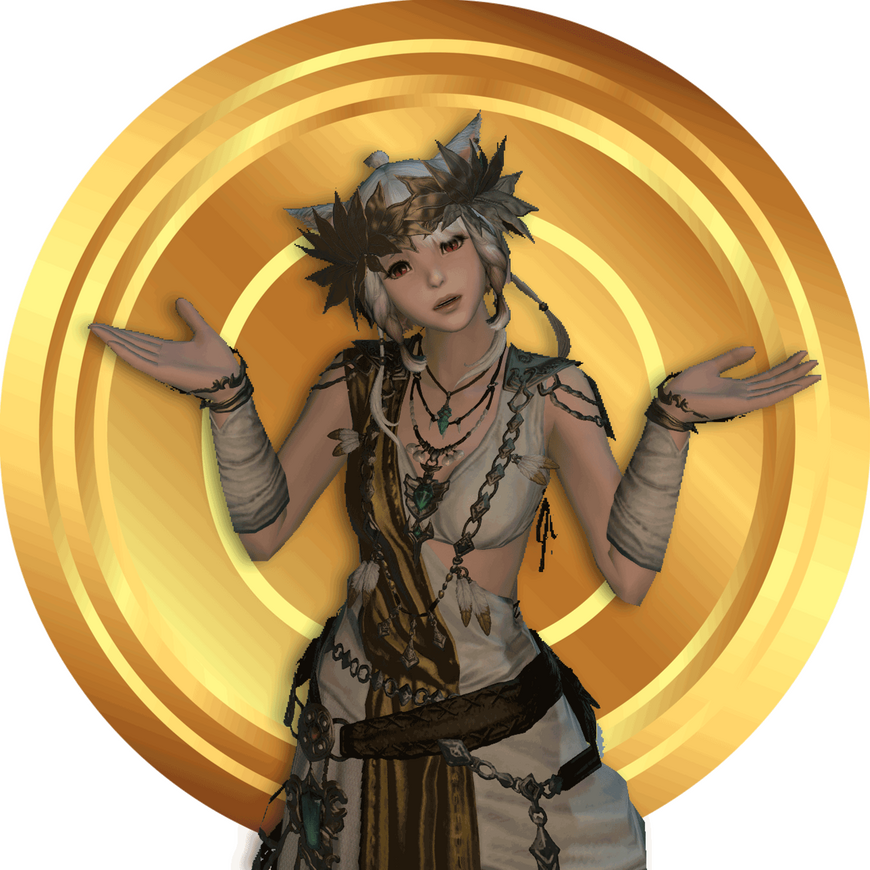 8. Iris Gardenia
6,969,696 Gil
9. Iris Gridania
6,969,696 Gil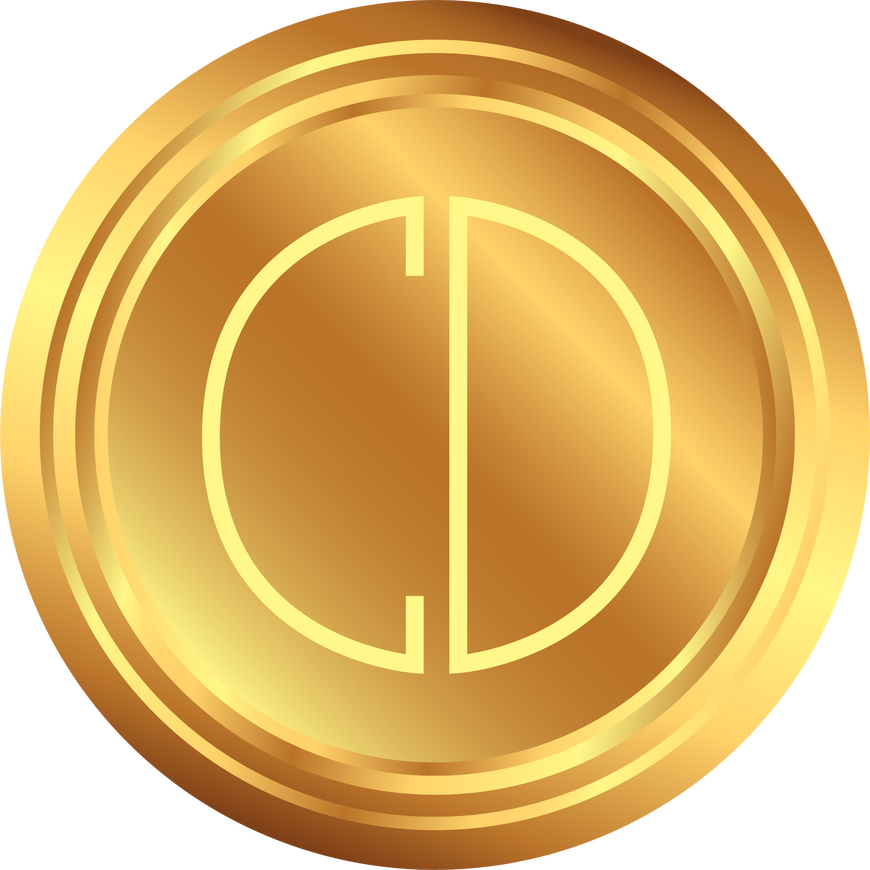 10. Mana Sawayaka
5,000,000 Gil

Trivia Hall of Fame
Actual Nerds with the most wins!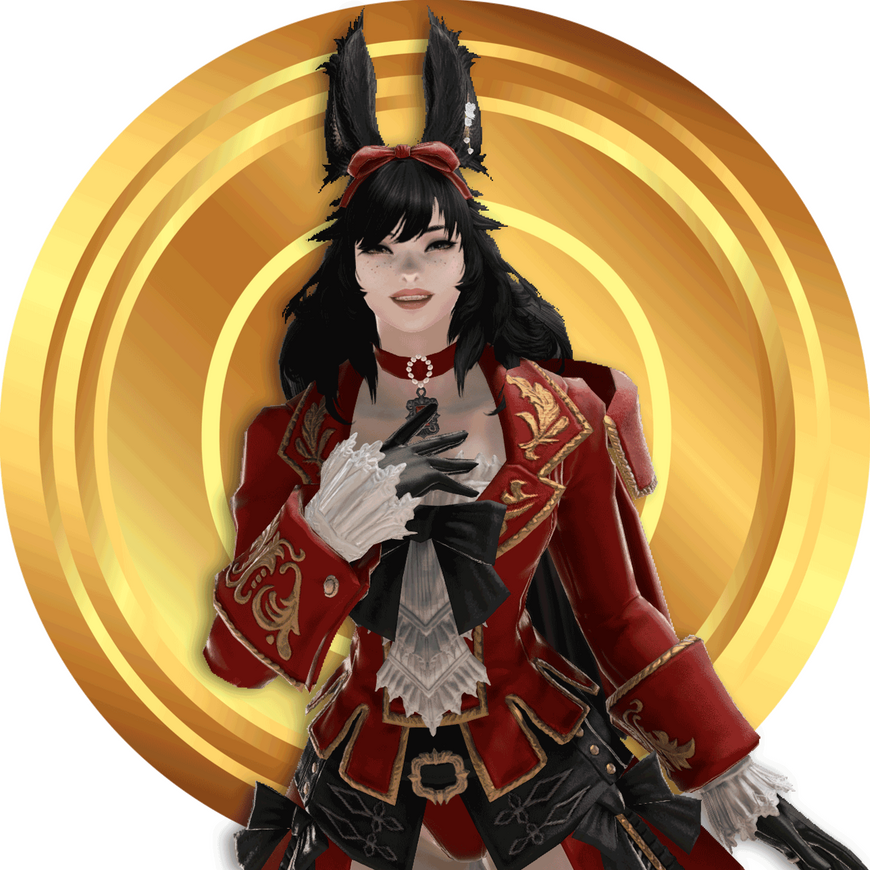 Ihme Korin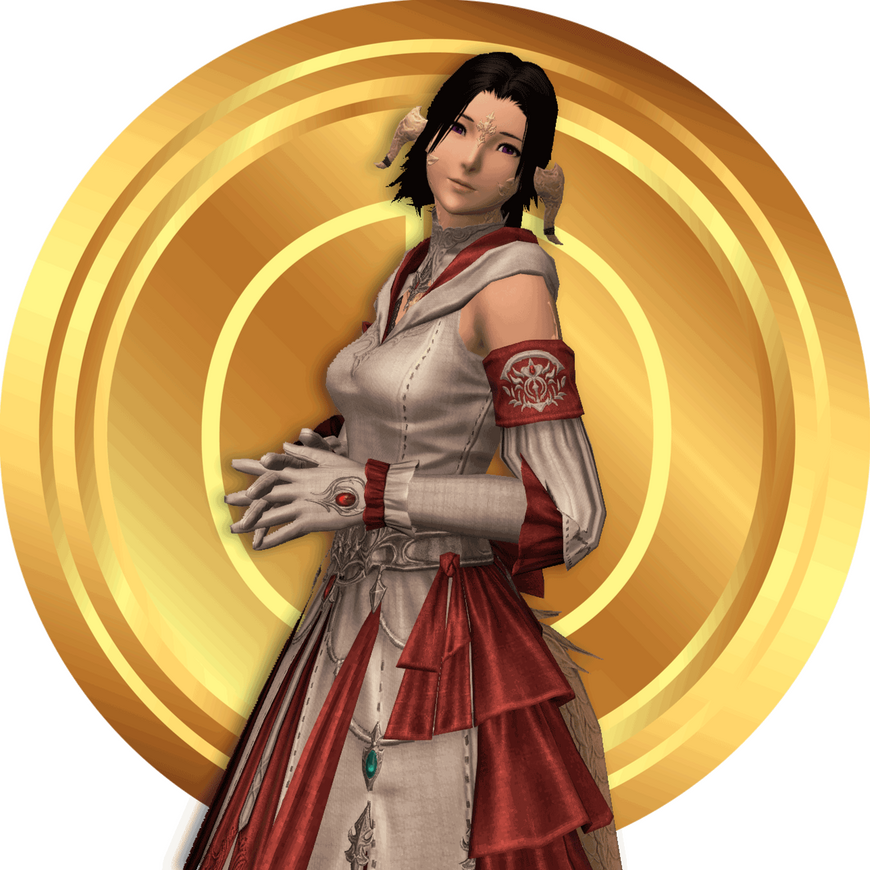 Runa Kiastra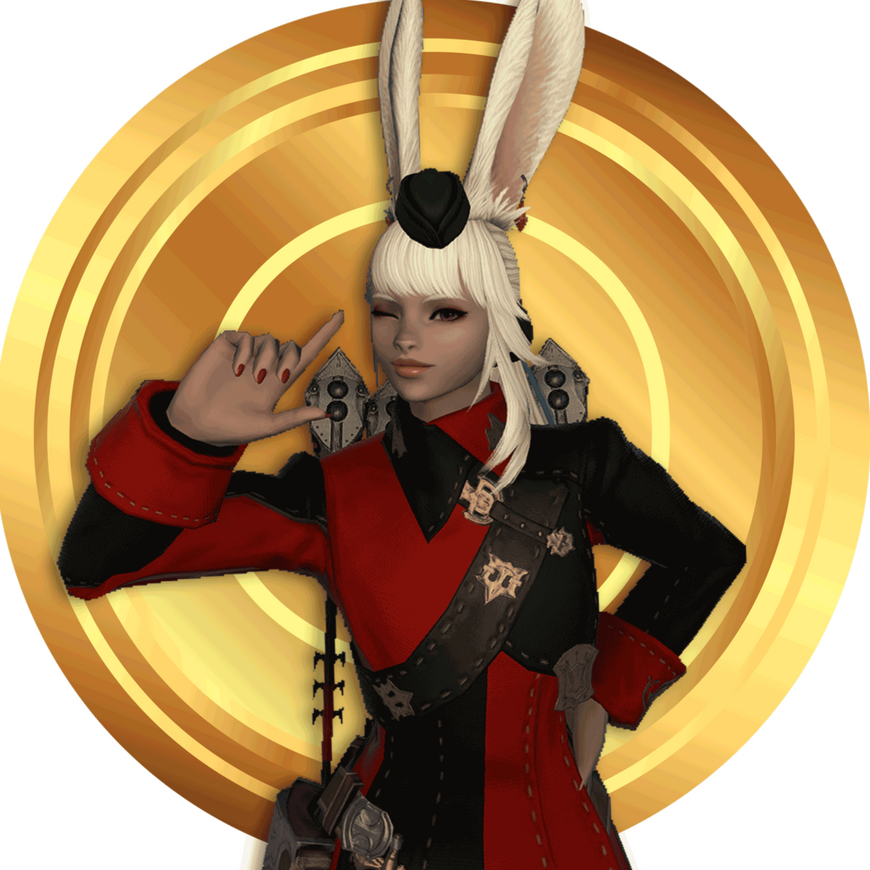 Arksvala Fal-loren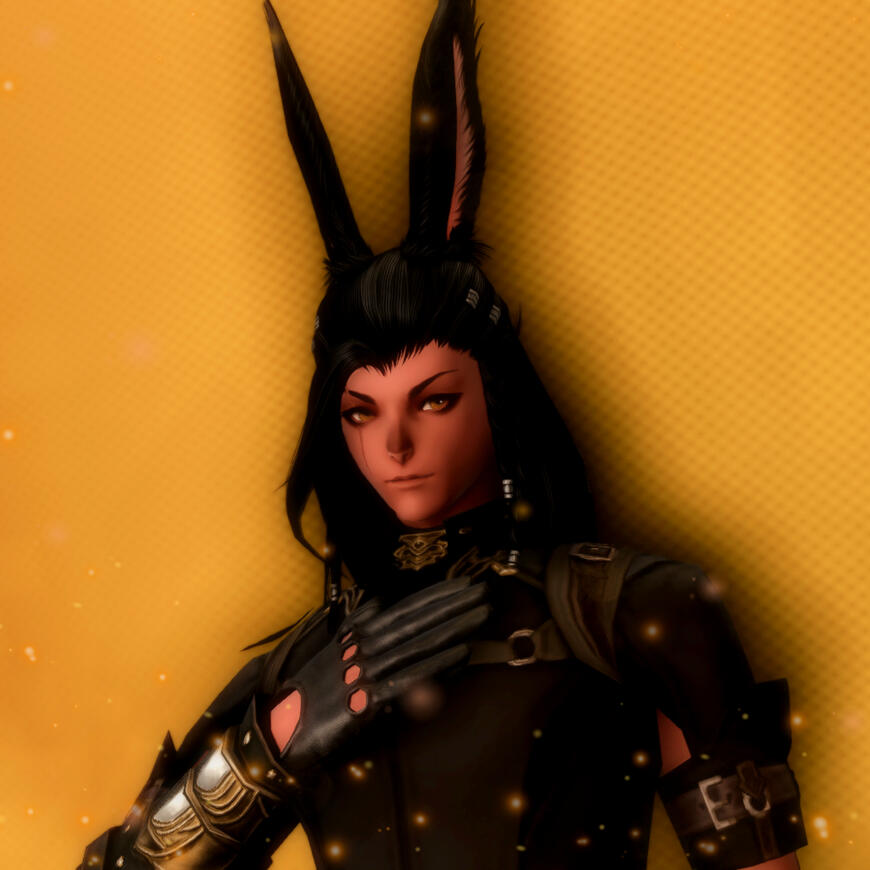 Khar'selem Oronir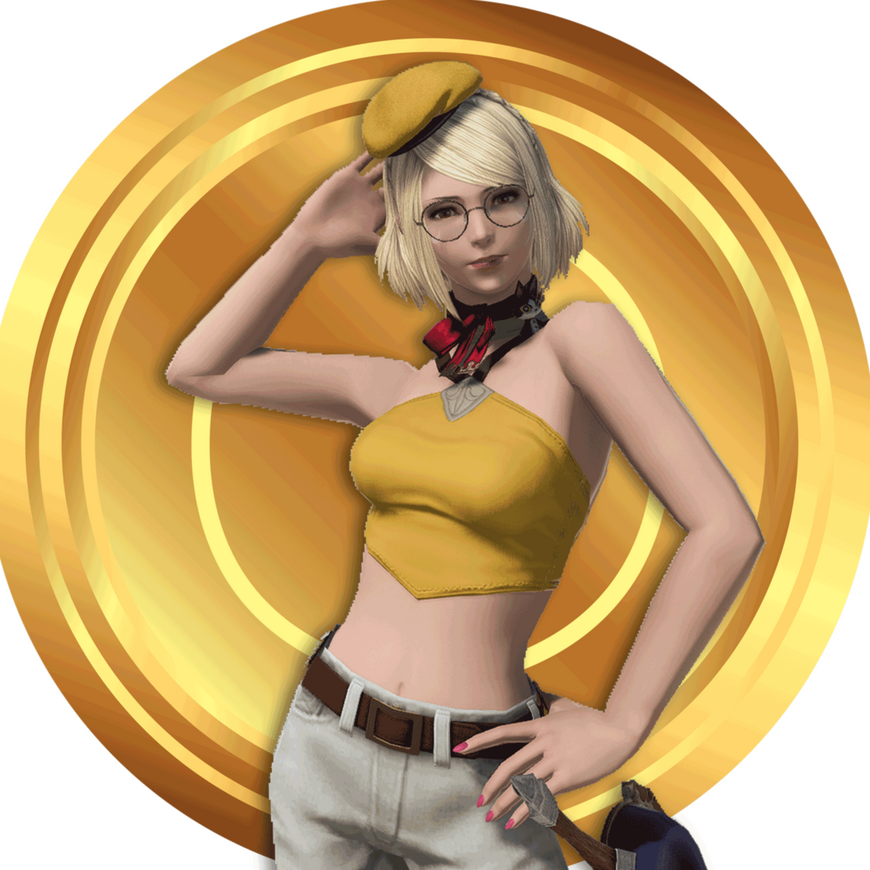 Toad Ni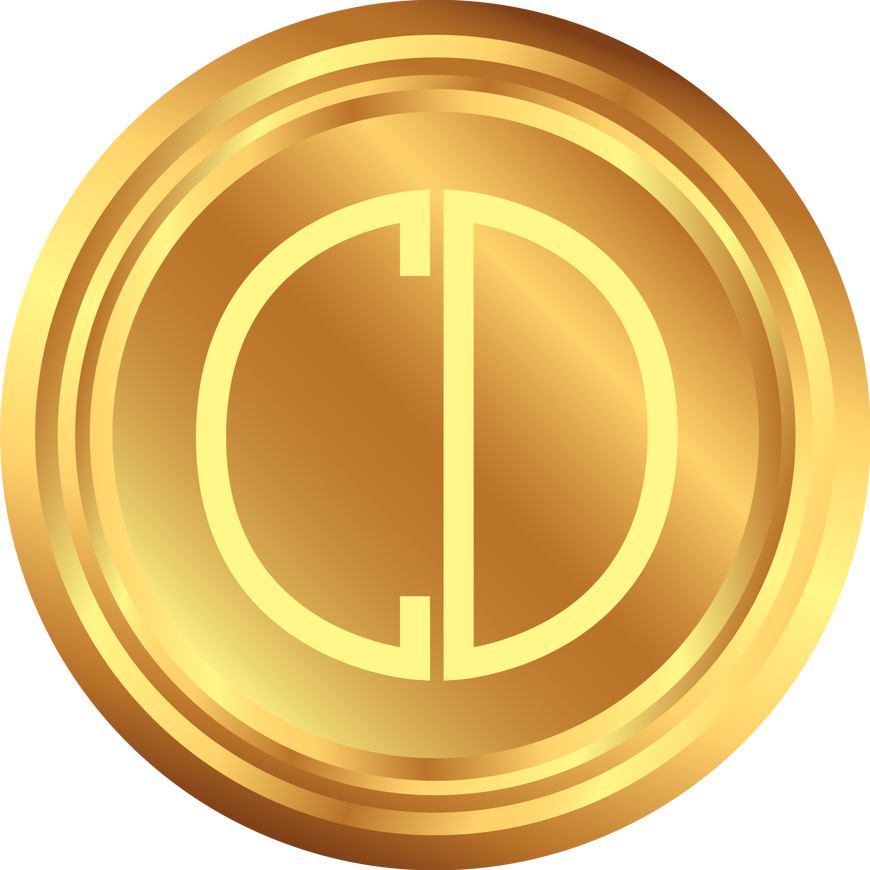 This could be you!